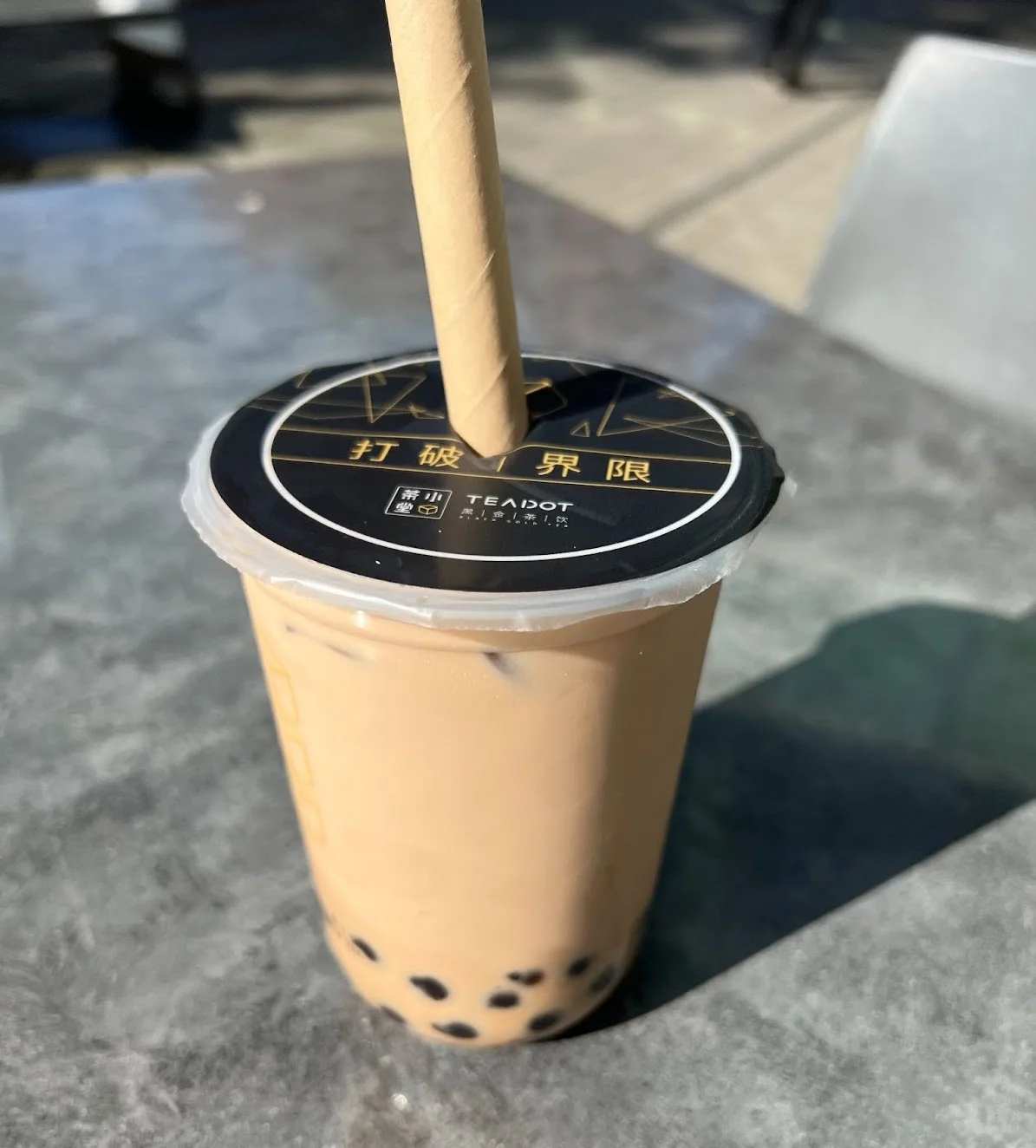 Upon setting foot on the UBC campus, you might notice the number of bubble tea shops.
Bubble tea is all the rage, and for good reason. The drink is the perfect sugary pick-me-up for those long, eye-lid-drooping days stacked with lectures and grueling, hand-cramping midterms. A sip of bubble tea can rejuvenate almost anyone.
With the vast selection of shops, I tested out some of the most popular spots and rated them based on location, price and, of course, taste. To standardize the results, this review will focus on each shop's Original Bubble Tea with regular pearls, 50% ice and 50% sugar. Basic, but a necessary staple for any respectable bubble tea shop.
Chatime
Despite being hidden in a small alleyway behind towering scaffolding on University Boulevard, Chatime draws in crowds of customers. Is this a testament to the quality of their bubble tea? Not really. To put it simply, Chatime is average.
Priced at $5.90 before tax, the regular sized Chatime Pearl Milk Tea was slightly bland and very small. There was an evident lack of tea flavour, leaving it tasting overly milky and watered down. However, the pearls did have a nice chew factor and sweetness.
Looking at the menu, Chatime offers an impressive selection of drinks, from classic teas to fruit based slushes and interesting seasonal drinks, though I'm not sure how I feel about Pumpkin Spice Bubble Tea. If you want a quick, reliable (but not spectacular) option, you will most likely find something at Chatime… if you can even find the store.
Teadot
Located in the heart of the AMS Student Nest, Teadot often has intimidatingly long lines spilling out of their storefront. With its convenience and proximity to everything, I can understand the buzz. At $5.50 before tax, it was the cheapest option, but not the most flavourful.
The regular Classic Milk Tea is sweet and creamy, but the tea wasn't strong enough and the pearls were bland. Without the bitter earthiness of the tea to counteract the sweetness, the drink tastes mainly of milk, sugar and ice. Not really my style.
Nonetheless, Teadot does also have a pretty big menu (and even a dessert menu!), so if you are near the Nest and want to try it for yourself, opt for one of their specialty drinks.
Boba 101
Boba 101 sits below H Mart on University Boulevard, tucked in a corner of the food court. Their Classic Milk Tea costs $6.70 before tax. Though this drink was on the more expensive side, it was my second favourite.
The sweet and creamy milk is perfectly balanced with the slight bitterness of the tea. The pearls are chewy and syrupy, and the bubble tea is served in a larger cup size. The shop offers a good selection and will definitely satisfy a sweet tooth!
Pearl Fever
A fan (and personal) favourite, Pearl Fever is last, but definitely not least. Although the priciest option on this list at $7.02 before tax, their Black Milk Tea has the optimal tea to milk to sugar ratio, the most satisfyingly chewy pearls and the largest portion size (which is always a plus in my books).
Located near Western Parkway, Pearl Fever, in my humble opinion, has the tastiest bubble tea on campus. But is it worth the price? It depends on the person. If you are a bubble tea fanatic and require quality bubble tea, Pearl Fever is your best bet. If you are just a casual drinker and aren't looking to splurge, Pearl Fever may not be your cup of tea.