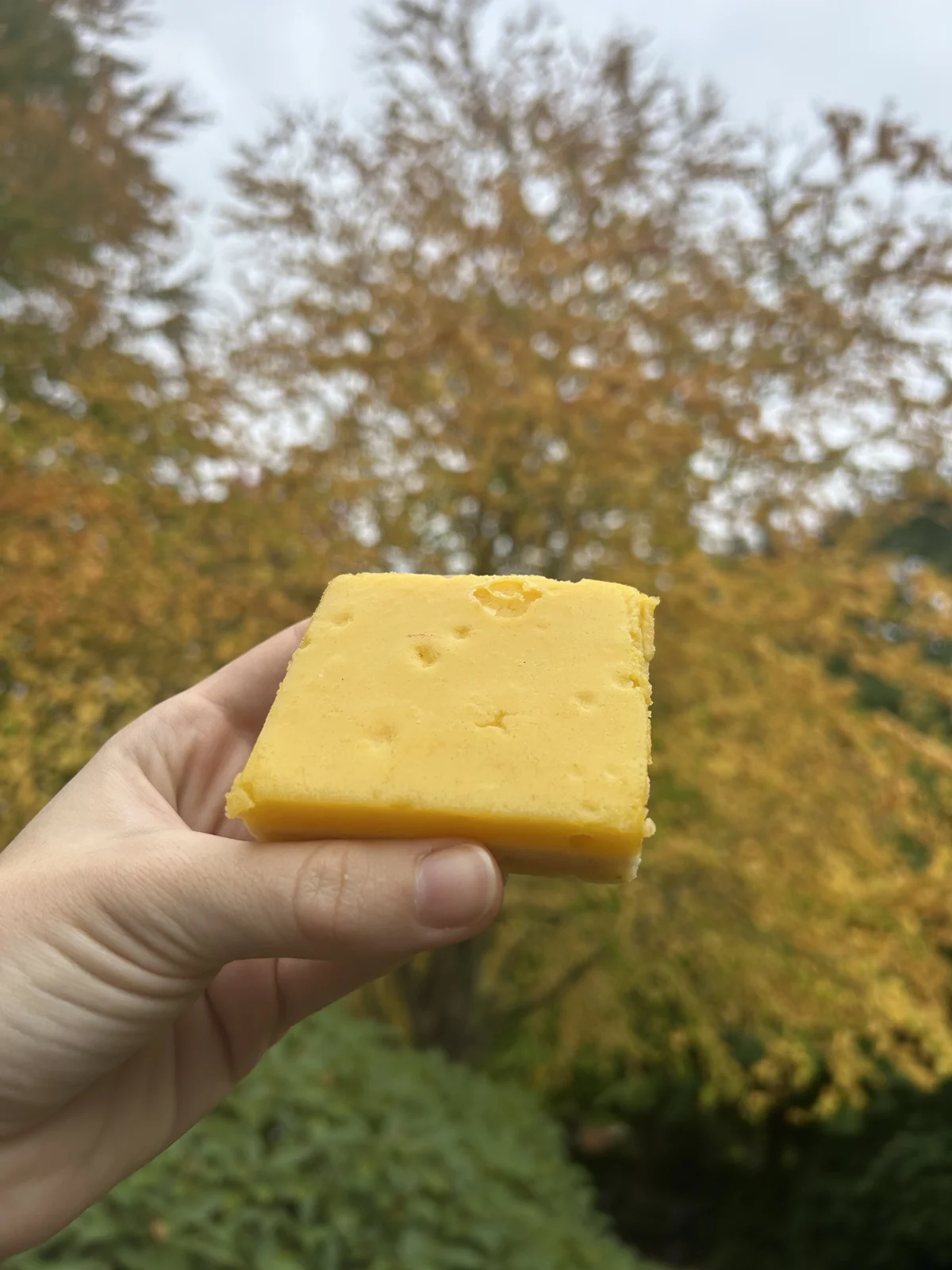 Before long, the trees will be bare, the ground around them littered with dead, brown leaves. The sky will darken by 6 p.m. and seasonal depression will hit in full force.
But that feeling of taking the first sip of lemonade on a breezy summer day is just one zesty bite away. We thought a sweet and tangy snack could help you push through the dark, cold, wet days ahead, so we scoped out the best lemon bars on campus to treat your seasonal woes.
Loafe Cafe
This was one of the more expensive options, sitting at $4.75 before tax. Loafe offers a bar with a thick, soft base — the shortbread crust is buttery and combines beautifully with the citrus filling, but the lemon flavour seems secondary to the coconut garnish. The Sauder Loafe location decorates the bar with a thick layer of coconut shavings, while the Alumni Centre location serves their pastry with a sweet crumble topping.
If you're craving a cakier bar with a more delicate lemon filling, this would suit your fancy — it's basically the piña colada of lemon bars, just without the pineapple.
Bean Around the World
Labelled the "Lemon Tart," this café presents a thin shortbread with creamy lemon curd. This treat is for lemon enthusiasts seeking out a fiery tartness that will leave a prominent tangy aftertaste. Out of all the bars, this one has the most intense lemon flavour, but isn't very filling.
Unless you live in Thunderbird or have classes in the Forestry building, you may have to take a long stroll — once you're there, there's usually a pretty short line but probably no place to sit.
At $4.75 with tax included, it's a solid choice. Bean Around the World does not mess around when it comes to hitting the sour, yet passionately sweet lemon notes that will turn your drudgery into summery ecstasy.
Blue Chip
As my personal favourite, Blue Chip offers a sweet, powder-sugared bar with creamy citrus filling on a thick shortbread base. The lemon curd is a duet of sugar and subtle tang that will appeal to anyone with a big sweet tooth!
Another bonus is that these go for $3.50 plus tax, the cheapest on campus. Although there's very limited seating, with the opening of the larger Blue Chip location, we can hopefully soon snack on our lemon treats while keeping out of the Vancouver rain.
Great Dane Coffee
In terms of texture, Great Dane's "Lemon Square" has all the other cafes beat, with a crunchier shortbread base and silky lemon filling. There's a mere sprinkle of powdered sugar on top, so the sourness pops out — it's definitely second to Bean Around the World for the most intense lemon flavour.
Great Dane offers a more affordable option at $3.75 plus tax, and will please any student needing a sugary boost of energy during their study break.