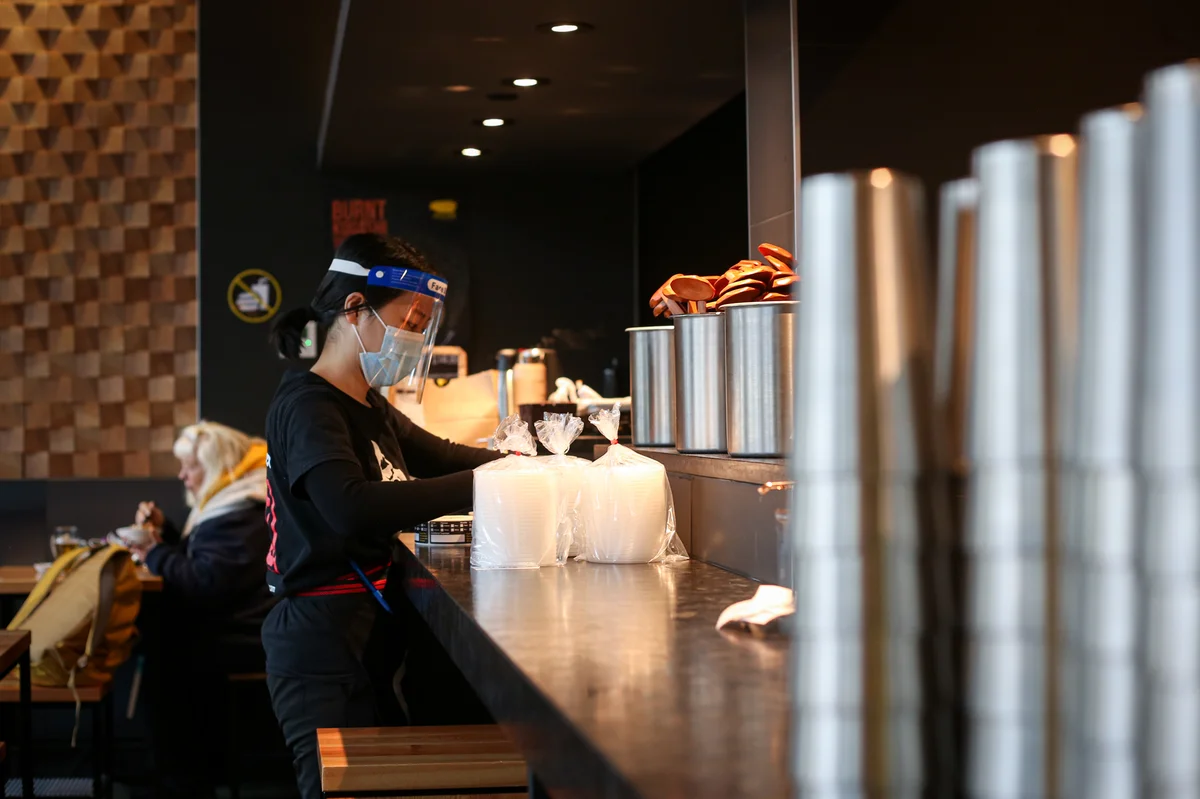 The middle of the term always comes with increased stress and countless hours spent in the library, but there is one comfort food that many students reach for in order to survive this demanding part of the year: ramen.
Without ramen, I truly would not have been able to get through all my exhausting study sessions. The warm broth and chewy noodles bring a joy that few other foods can replicate. While there are many ramen options on campus, I tried to find the tastiest and cheapest.
Kinton Ramen
Kinton Ramen is located along University Boulevard, south of the bus loop and War Memorial Gymnasium. It had the most expensive ramen out of all the places I tried, with their cheapest ramen starting at $16.99 before tax. Still, I would recommend adding extra ingredients for a few dollars if you're feeling snazzy. Kinton was the only ramen place that allowed customers to pick different noodle types — you can choose between thick or thin noodles for no price difference, which I thought was great.
I got the original pork ramen with thick noodles, which comes with a seasoned egg, scallions and chicken. The food arrived within 15 minutes and was piping hot. The broth was flavourful, rich and well-seasoned, and the noodles were perfectly chewy. Despite people constantly moving in and out of the restaurant, there were many seats available for eating alone or in a group, and the turnover was quick. Overall, Kinton definitely hits the spot, though at a higher cost.
Nori Bento & Udon
Nori Bento & Udon is located on the same food strip as Kinton, but slightly further down University Boulevard. Unlike the other establishments mentioned in this article, Nori serves several different dishes, including but not limited to ramen, udon and sushi.
It had the cheapest ramen out of the places I tried, with a Tonkotsu Ramen being $9.99 before tax. The dish came out in under five minutes, which is convenient if you only have enough time for a quick pit stop. Nori gives you a good helping of noodles, but the broth and egg could have been more flavourful. There are limited seating options inside and outside of the restaurant. I would say this ramen place is mid-tier, but a good budget pick.
Kokoro Tokyo Mazesoba
Kokoro Tokyo Mazesoba was my personal favourite out of all the options. The restaurant is in UBC's University Village, on the second floor above the H-Mart. It's a cozy spot that serves mainly ramen and mazesoba, with a few other options for sides.
I got the original ramen, $14.99 before tax. The dish includes pork chashu, green onion and thin ramen noodles, which complemented each other well. A few tables were available when I first visited, but they filled up quickly — despite how busy it was, my food arrived around 10 minutes after I had placed my order. I enjoyed the tender pork chasu, soaked with a tasty broth, which fulfilled my ramen craving. If you have the chance, Kokoro Tokyo Mazesoba is 100 per cent worth trying.