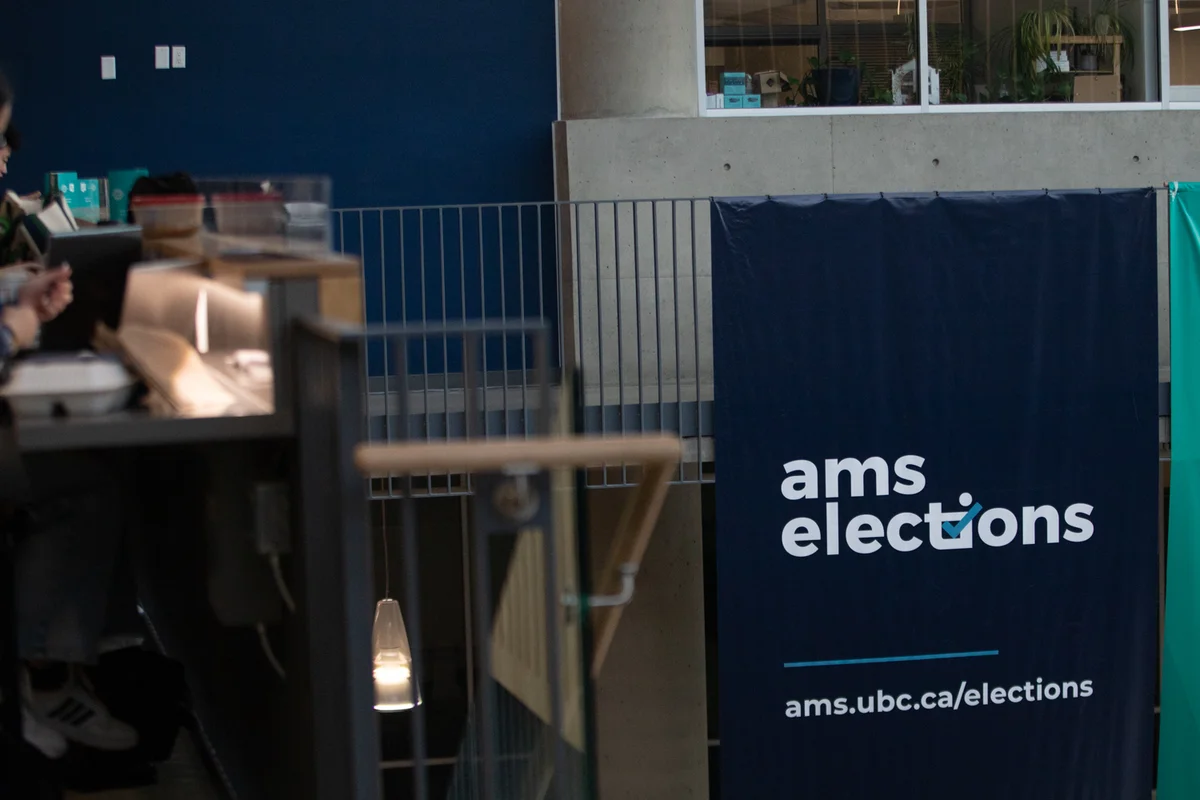 All four referendum questions on this year's ballot passed. 
To pass, referenda must get a majority of 'yes' votes, and at least 4,918 students, 8 per cent of the student body, must vote 'yes.' Voter turnout for elections as a whole this year was 14,065 votes, 22.9 per cent. 
A set of AMS bylaw changes passed with 85.9% of the vote, 8,680 students in favour, which most notably create an Indigenous Constituency, which would allow various Indigenous groups on campus to get new, centralized support. 
The changes also reduce the size of AMS Council and give the AMS president a new role in liaising with constituencies and managing vice-presidents. 
"Thank you so much for everyone who voted. This [change] is so, so crucial," said AMS President Eshana Bhangu.
The General AMS/GSS Health & Dental Plan referendum asked for an increase in plan fees of $52.50 for the 2023/24 academic year, in response to the plan's deficit due primarily to the upsurge in mental health claims. 
If the referendum had failed, the question read that "significant cuts in coverage" were likely. 
"I'm so happy the plan is going to survive," said Bhangu. 
Along with the Health & Dental Plan referendum, the Trans Coalition's referendum on gender-affirming care coverage passed with 65.5 per cent of the vote, 8,026 students in favour.
The Trans Coalition's referendum asked for eight dollars to improve financial access to life-saving gender-affirming services currently not covered under the Health & Dental Plan. Councillors voted to separate this referendum from the general fee increase last month, and believed both would pass individually. 
The Trans Coalition had a brief statement on the referendum result: "Trans rights."
The Bike Kitchen's second attempt to increase its student fee passed with 59.9 per cent in favour, 7,066 votes. 
The proposed three-dollar increase, with further increases tied to inflation, is intended to help the co-op hire and retain staff at market-rate wages, and decrease prices for services.
— With files from Tova Gaster and Paloma Green
This article is part of our 2023 AMS Elections coverage.