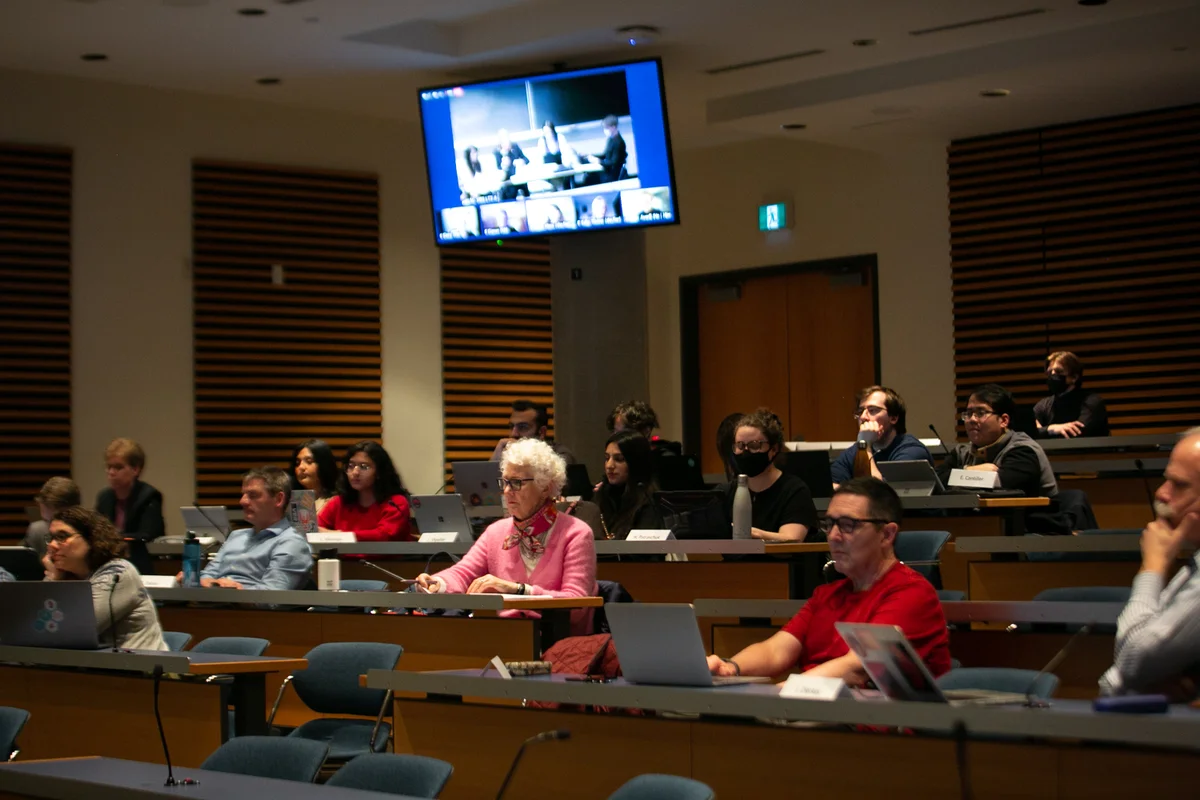 On October 18, the Senate met for the last time under Interim President Deborah Buszard to receive a presentation on the annual report from the office for the Ombudsperson for students and to approve new student awards and funding.
Here's what you might have missed.
New financial aid
Senate approved 27 new awards totaling over $130,000 for undergraduate and graduate students and revised the terms of 22 existing awards. Four new awards to support international student-athletes were approved, including the Thunderbird International Varsity Award which covers the full cost of tuition and fees for up to five years.
Among the 27 is also the enrolment services UBC Student Emergency Fund, which will provide assistance to students who experience unexpected financial challenges. It will be available in the 2023/24 academic year.
Annual ombudsperson report
In a report, Shirley Nakata, the Ombudsperson for Students, shared three key recommendations to Senate.
The first recommendation was to increase training in the Ombudsperson process.
Nakata said all people implicated in the process should be given procedural fairness training and resources to ensure acceptable timelines are met and trauma-informed approaches are used.
Nakata noted there was a need to move through cases quickly.
"A delay of two months, or six months or a year can be exponentially impactful for students," said Nakata.
The second recommendation was to review LR7, the disability accommodation policy, to accommodate students with issues that are not classified as disability, such as temporary health issues.
Nakata said there is also a need to change the accessible concession policy to ensure international students are not disproportionately affected by the standing deferred exam policy, which currently only provides the option to reschedule exams to summer.
The third recommendation was to introduce fettering discretion in the process, which would allow decision-makers to view each case as individuals trying to create a "fair, inclusive, and just outcome."
The Ombudsperson report also showed a steady increase in visits in past years, with 685 visits, but Nakata said graduate students are over-represented.
"We have a disproportionate number of graduate student issues coming to our office [with] recurring topics relating to the supervisor," said Nakata.
Faculty of Graduate and Postdoctoral Studies senator Siddharth Rout said "[graduate students] are not able to express the pain they're in" and asked how the Ombudsperson can help graduate students come forward in confidence without fears of retribution.
Senator Santokh Singh added he was "worried about many cases that just didn't come to the light due to [students who] didn't have the confidence or the knowledge that they can approach you."
Senators asked if it were possible to increase the visibility of the Ombudsperson Office and Nakata said the office has limited resources.
"We just don't have the resources of a two-person office to have a communications person or there were times when we would walk around and just pin up posters ourselves."
Singh called on the administration to help Nakata "get all the resources that are needed."
— With files from Julia Do