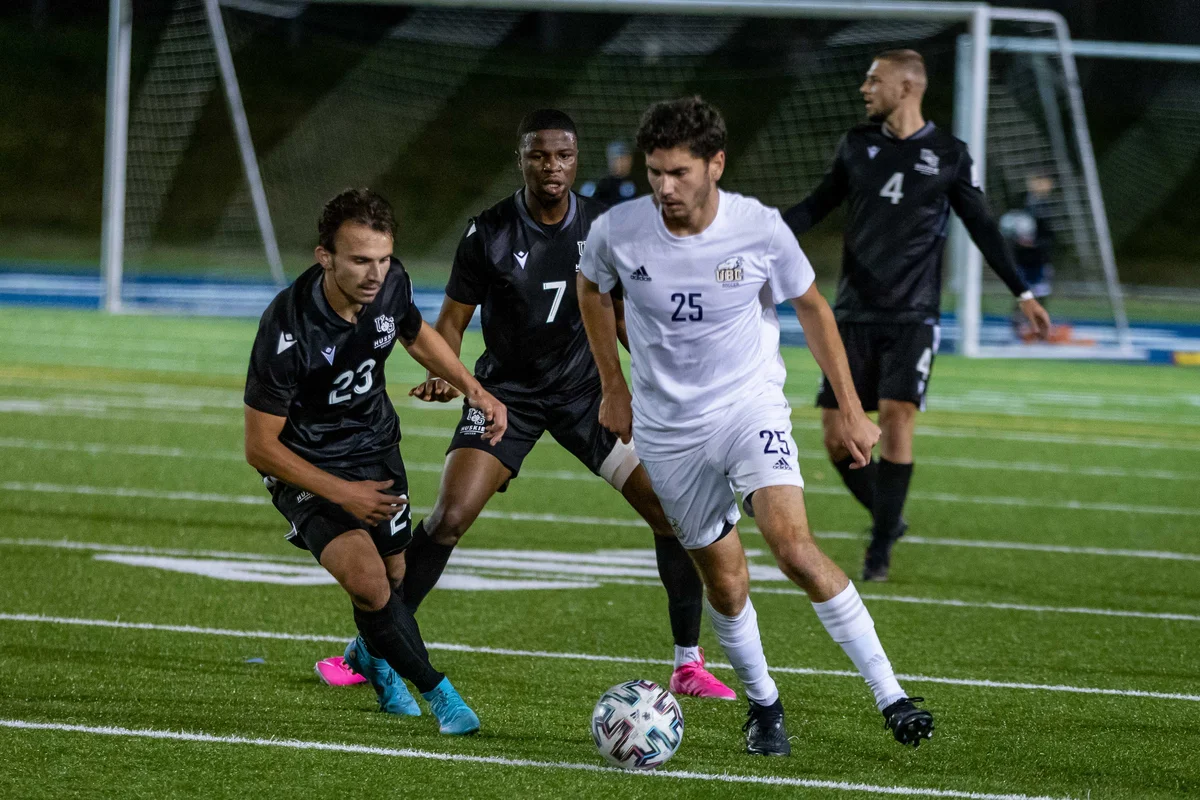 UBC men's soccer are in the Canada West Final Four with a hard-fought 4–2 win against the University of Saskatchewan Huskies at Thunderbird Stadium on Saturday.
The T-Birds made a perfect start as UBC's leading scorer on the season Victory Shumbusho turned home a Mihai Hodut cross to take the lead inside two minutes. The Huskies tied it up in the 13th minute, when Ahmed Mohammad pounced on a loose ball and fired a strike into the bottom corner.
Unfazed by the equalizer, UBC broke the game open with three goals before halftime. Shumbusho turned provider for UBC's second in the 24th minute when he headed a freekick across goal for Daniel Kaiser to nod in. Shumbusho converted a penalty to make it 3–1 a minute later and completed his hat-trick in the 37th minute when he tapped in a well-placed cross from Markus Kaiser to give the T-Birds a comfortable 4–1 halftime lead.
Shumbusho and Tristan Nkoghe both hit the woodwork in the second half, before Kuhle Bekwayo scored a late consolation for Saskatchewan.
"It was a great response after [the Huskies] got their goal … We were playing well up to that stage and got the fantastic early goal. It was like we found another gear but we just had to deal with it and we did," said satisfied T-Birds head coach Mike Mosher. "We have guys that have been in a lot of playoff games and we've got good, intelligent individuals in our squad and they're not going to let the moment get to them."
The T-Birds will now face the Alberta Golden Bears in the Canada West Final Four. As the winners of the Pacific division, UBC will host the Final Four, and are two wins away from winning the conference title on home turf.