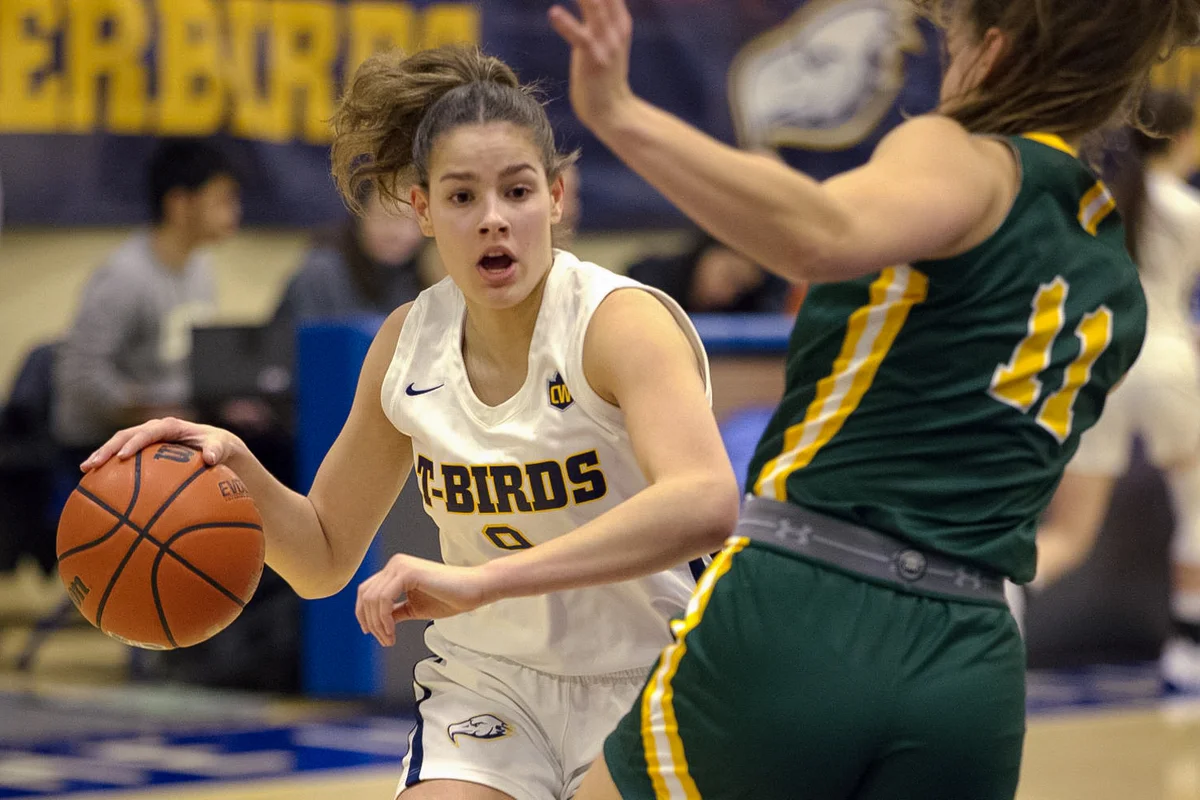 It's finally basketball season, and for the men and women's teams, it should be an action-packed one. Here's what you need to know about UBC's teams.
Men's team looked good in preseason
Last year, the Thunderbirds finished 5th in the conference with a 13–7 record. The team ended their season after falling to the University of Victoria Vikes in the semi-final of the Canada West (CW) playoffs.
Coming into this year, with a fresh starting lineup, the men's team is hoping to put together another solid regular season and playoff run. They are second in the CW preseason coaches poll, ranked behind the Vikes.
After preseason play, four members of the team are averaging double digits in points — first-year Adam Olsen, fifth-year forward Brian Wallack, fifth-year guard James Woods and third-year forward Nikola Guzina.
Wallack, a crucial member of last year's starting lineup, is averaging near a double-double with 14.8 points and 9.3 rebounds a game. Head coach Kevin Hanson spoke about his importance to the team this year.
"He's an Academic All-Canadian, captain of the team and he's just shown real leadership both on and off the floor," he said. "He's been a real mainstay. Really tough person, tough player for people to defend. So we're really happy with him and what he can bring to the table."
Olsen, a local swingman, is also having a great preseason going 16 for 26 from behind the arc while fourth-year transfer student from UNBC Fareed Shittu is averaging 9.8 points and 4.8 rebounds per game.
The T-Birds schedule isn't in their favour, with few home games before the winter break, but the team is taking it in stride.
"We are certainly excited about the challenge," said Hanson. "We have high expectations, the players have high expectations, and so far we're moving in the right direction."
Women's team is young, but strong
Last year, the women's team had a 15–16 record, and exited the CW playoffs early after an elimination in the quarter-finals. In the preseason, they have posted a slightly improved 5–4 . They are ranked sixth in the CW coaches preseason poll.
The women's lineup is unusually young this year. The vast majority of the team's players are lower year students, with only one fourth-year and one fifth-year student. Head coach Isabel Ormond is new as well, having begun her Thunderbirds coaching career this year.
"I feel like especially with a group that's mostly third-years or younger, you get the opportunity to train and practice together. And that really develops a connection on and off the court. So that's most exciting and what I think is working well," said Ormond.
In preseason play, third-year guard Olivia Weekes is averaging 13 points and 9.5 rebounds a game. She just recently hit 500 career points and was a standout player last season.
"She's somebody who every year in her career has been stepping into a bigger and bigger role," said Ormond. "We're excited to see where that takes her for this year."
The women's team seems set for a bright season, with good roster depth and excitement around the 2024/25 U Sports Championships being held at UBC.
"We're really excited to start our conference games," said Ormond. "It's a great year to build some excitement around the program and the players."
Both teams start their seasons on Friday in War Memorial Gym. Tip-off is set for 5:30 p.m. for the women's game and the men will follow at 7:30 p.m.