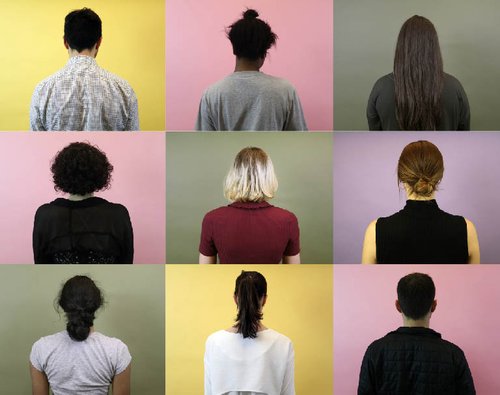 Disclaimer: This letter discusses sexual assault, sexual harassment, suicidal thoughts and suicide attempts. If you need support, please contact Sexual Assault Support Center, Student Health Services and/or the Wellness Centre.
One year ago, I wrote about my own personal experience as a survivor of sexual assault and the struggles I continue to have with my own mental health and well being. In one year, I have worked with survivors and allies to push the university to support survivors, but I admit I have made mistakes along the journey. I've been waiting to write this letter for a long time. This letter serves not only as my apology to my community but also a call to action for survivors and allies to help create a UBC community that supports survivors. I have apologized before but I chose to write this letter now because of the opportunity to take action to support survivors. The next couple of months will be crucial in the long struggle to support survivors of sexual violence at UBC.
This is the story of my experience as the only survivor in the room.
Before I continue, I want to acknowledge that for many of the meetings and issues I discuss, there may have been other survivors of sexual violence in the room that I was unaware of. This letter is only meant to reflect on my own experience as feeling like the only survivor in the room.
One year ago, I found myself in the difficult position of realizing that UBC was still doing very little to address systemic issues of sexual violence. Since the passage of Policy 131, the UBC Vancouver Senate had done little to address issues of sexual violence — but soon after I joined the Senate, an opportunity arose in one of the committees. The Content and Distribution of Course Syllabi Policy, which would mandate all courses have syllabi with certain resources on them, was being created.
When I arrived I saw that, like many Senate committees, the Academic Policy Committee was mostly older men. When I raised the issue of including both the UBC Sexual Violence Prevention and Response Office (SVPRO) and the AMS Sexual Assault Support Centre (SASC) as student support resources on the syllabus I was shocked and disheartened by some of the responses I got. I remember being asked whether the issue of sexual violence was prevalent enough to justify including it in the policy.
After the committee meeting, I felt worn down, as if all my energy were drained from my body. I had to sit in a committee of fellow senators, many of whom I respected, and listen to some of them dismiss the issue of sexual violence as not relevant to every classroom. At this point, I began to truly realize the emotional drain of being the only survivor in the room.
These types of situations with the university would continue for the entirety of my time as AMS VP Academic and University Affairs (VPAUA). Soon, every time an issue related to sexual violence came forward, I would build up all the emotional strength I had. This strength would often only last long enough for me to fight the issue and then I would find myself worn down again.
Despite the difficulty of advocating on issues of sexual violence, I knew that I could make a difference and the hope that I could help my community and survivors like me kept me going. Hope is also what made me decide to run for my second term as VPAUA and student senator.
During my second election, I found myself in a room with Inter-Fraternity Council, being questioned by multiple fraternity men about survivor-centric support. After the conversation, I felt horrible and knew that I had to speak out and reject their endorsement. I was shocked by the groundswell of support I received from my letter — but I wasn't ready for the level of backlash I received. I remember the first night that I read one of the anonymous threats I was sent after my letter was published. I felt unsafe at my own home and wherever I went. I had never received a threat on my life before or even experienced such violent and hateful language directed at me.
In my second year, the AMS would be faced with a difficult decision about the SASC. When we began to discuss the future of SASC as an executive team, I found myself emotionally torn. After months of exhausting advocacy, I had convinced myself that we had no other choice. After the decision to cut SASC's support services, I felt a familiar cold and lonely feeling. I and the other executives quickly realized our mistake but our decision still hurt many survivors and allies.
I was determined to be open and to not hide my emotions after we made the decision. I tried to answer every survivor and ally who emailed or messaged me. I let them know my sorrow for being part of a decision that retraumatized survivors. Despite being open and honest in the aftermath and the reversal of the decision, I was still a part of the decision and I did everything I could to own my part in it.
The weeks after the SASC decision was the most alone I have felt since I tried to take my own life in first year. I considered resigning, I considered leaving UBC and I considered worse. My closest friends and loved ones were there for me though, and I found solace when individual members of my community let me know they disagreed with the decision but did forgive me after the reversal. Months later, I do still have a shadow that follows me around UBC. The most difficult criticism that has caused me sleepless nights since the SASC decision is when I am told "you're not survivor-centric," or "you don't care about survivors." I accept that I will never be able to be forgiven by some community members but it does hurt to know that anyone could hold this opinion.
I cannot apologize enough for playing a role in this decision. I am incredibly sorry for all of the pain it caused and for letting my supporters and community down. I have always tried to support survivors and I have always fought for a UBC community that supports survivors. I will always be sorry for being a part of this decision and I will never stop trying to do everything in my power to make up for this mistake.
My own story and the stories of so many survivors has helped me realize the opportunity that is in front of the student body. After years of advocacy by survivors and allies, I have never been more hopeful than I am now that we can create a community that supports survivors. There are four major initiatives though that will need involvement from both survivors and allies to ensure their success.
First, one the most pressing issues at UBC has been academic concessions for survivors. In September, I proposed and helped to create a working group of University experts to review the Academic Concessions Policy. The new draft policy has been consulted on with both SASC and SVPRO to help write a survivor-centric policy that will be consulted on this semester and hopefully passed this year.
Also, Policy 131 itself is flawed in many ways. In September, the AMS wrote a submission to the Board of Governors to call for the University to review Policy 131 and the University has agreed to review and consult on the Policy next academic year.
Despite the reversal of the SASC decision, there is still a major funding deficit for the SASC. There has been significant work to propose a fee increase that will ensure that the SASC is funded for years to come. The referendum will be open during the AMS elections this March.
Finally, the AMS itself does not have a standalone policy on Sexual Violence. A working group led by the current AMS VP Administration, Chris Hakim, has helped to create the AMS's first internal policy on Sexual Violence. The policy is open to public consultation now and hopefully will be passed by AMS Council this year.
All of these initiatives are in progress and none of them are guaranteed to be successful. In order for any of them to be accomplished, there has to be support and involvement from survivors and allies. Students must show up and make their voices heard for change to be possible. So please, if you are a student and you want survivors supported, come out and show that you support them. Whether it's attending a town hall, voting in favour of the SASC fee increase referendum, or sharing one of the upcoming consultations, please come out and support survivors.
Your help is needed now more than ever.
Max Holmes, third-year arts student, is AMS VP Academic and University Affairs as well as a student member of the UBC Vancouver Senate. All opinions expressed in this article are his own.