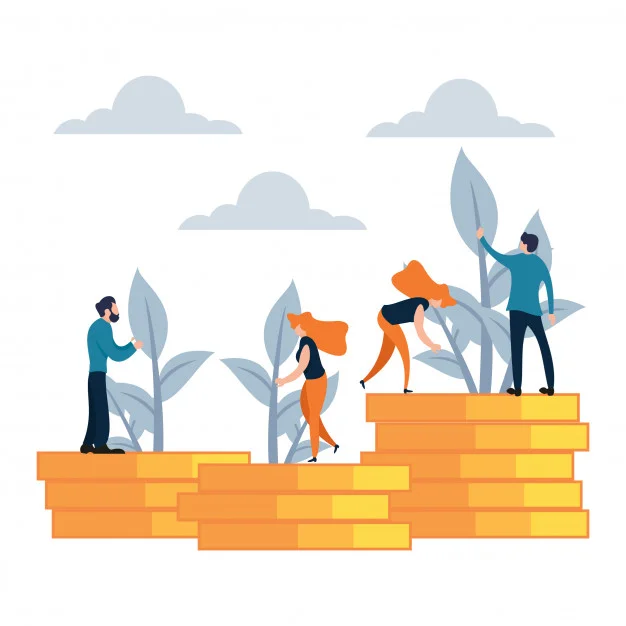 UBC has $19.32 million of its $2.8 billion endowment invested in companies connected to the Uyghur genocide.
The Uyghurs are a mostly Muslim ethnic minority who live in the northwestern region of Xinjiang, China. Several countries and human rights groups, including the US, Canada and the UK have accused the Chinese government of committing human rights violations and genocide through the imprisonment of Uyghurs in 're-education camps' — allegations the Chinese government has denied.
China's human rights violations against Uyghurs has gained more attention in recent weeks with the protests stemming from the deadly apartment fire in Urumqi, Xinjiang on November 24. While these demonstrations started in opposition to strict COVID-19 measures in the country, they have evolved to include human rights violations like the Uyghur genocide.
According to UBC's Investment Management Trust's (IMANT) 2021 Public Endowment Equities Report, as of December 31, 2021, UBC has $14.28 million invested in Tencent Holdings Ltd and $5.04 million invested in Alibaba, two companies whose technology has been used by the Chinese government to target Uyghurs.
Tencent Holdings owns WeChat, an app that some say has been used to surveil Uyghurs in China and abroad. Alibaba, according to reporting from The New York Times, previously advertised its facial recognition technology as capable of detecting Uyghurs and other ethnic minorities — although the company has since released a statement saying it does and will not permit the use of facial recognition technology to target ethnic groups.
Advocacy at UBC remains limited
At UBC, the AMS has said it will and has advocated for UBC to shift its investments to companies that conduct their businesses ethically. The student society has previously pushed the university to divest from fossil fuel companies and companies complicit in Palestinian human rights violations.
But, in a statement sent to The Ubyssey in September, AMS Senior Communications & Marketing Manager Eric Lowe did not explicitly mention efforts to push for UBC to divest from companies tied to the Uyghur genocide.
"Currently UBC's Responsible Investing [Strategy] focuses on environmental, social and governance (ESG) factors and the AMS is advocating for human rights more explicitly spelled out in the policy," Lowe wrote.
The Board of Governors endorsed UBC IMANT's Responsible Investing Strategy in 2020 and UBC later signed the UN Principles of Responsible Investment, according to the UBC Finance website. A previous ESG policy was adopted in 2014.
In November, the AMS released a report outlining how the student society can advocate UBC to better incorporate ESG principles in its finances and investments.
Kurt Heinrich, senior director at UBC Media Relations, said in a statement to The Ubyssey that UBC does not invest in individual stocks or companies.
"UBC IMANT selects fund managers based on key criteria, which includes risk, rate of return and adherence to environmental, social and governance (ESG) principles, among other considerations," he wrote, adding that IMANT is actively evaluating fund managers' performance.
"UBC expects to continually improve and update our responsible investing approach to ensure that we remain a leader in responsible investing," he added.
External groups considering divestment campaign
Outside of UBC, N, a Uyghur organizer with the Vancouver Uyghur Association and an SFU cognitive systems student, said divestment is an important way for people to get government attention beyond protests. Her name has been omitted for her and her family's safety.
"Even if it's just like one school … it might not change the entire situation," she said. "But you know, just for yourself … to be like, 'Okay, I did my part. I did advocacy to divest' or maybe UBC could be like, 'Okay, we did our part.'"
While she was disappointed that UBC had investments in these companies, N said she was not surprised.
She pointed to UBC's partnerships with Chinese companies like Huawei that have ties to the genocide. An investigation by The Washington Post in 2021 found that the telecommunications company helped the Chinese government create surveillance technology that targeted Uyghurs. The company said it had no knowledge of these projects.
UBC received $6.3 million in research funding from Huawei in 2021 as part of the university's three-year research agreement from 2017. This partnership has expired, according to Heinrich, although some projects are still ongoing, as well as separate Huawei-sponsored research.
Heinrich said UBC's research relationship with Huawei centres around applied research.
"Partnering with Canadian and global companies provides UBC graduate students with the experience of working with industry and researchers with valuable funding to advance their science," he wrote.
He added that all partnerships are reviewed by the University Industry Liaison Office "to ensure consistency with UBC's core values and academic mandate."
N also mentioned an incident from March 2021 when student club BizChina invited Huawei's Chief Security Officer to speak at an event amid backlash from Uyghur students at UBC and the Vancouver Uyghur Association.
"If it's not UBC, it's going to be another school. If it's not in Canada, it's going to be in America. If it's not in America, it will be in Australia. The Chinese government has ties almost everywhere," she said.
The Uyghur Rights Advocacy Project (URAP) is also interested in raising awareness around Canadian universities' ties to the Uyghur genocide, Miri Teich, URAP's policy and advocacy director, told The Ubyssey.
Teich said she started reaching out to Canadian student unions over the summer after The McGill Tribune published an article in June that found McGill University has over $15 million tied to companies complicit in the Uyghur genocide.
When The Ubyssey spoke to Teich in August, she said she had only heard back about interest in advocacy from the AMS and the University of Toronto's student union. As of December, URAP has "contacts" at McMaster University, the University of Ottawa and Concordia University and is working on finalizing a report related to McGill's investments, according to an email from Teich.
Teich acknowledged that completely divesting from companies tied to the Uyghur genocide may be difficult — she cited a report from Altana AI, a start-up focused on researching ethical supply chains, that found that Uyghur forced labour "touches virtually every industry" — but that it is still important for students to know where the university is investing money.
"It's kind of inescapable, but it's important, obviously, for students to know these things and for schools to at the very least be transparent," she said.
She added that URAP has not contacted any university administrations directly, instead focusing on grassroots organizing.
"All you [students] have more power than you think you do. You're the ones providing these schools with the funds that they need to do these things. So they care to hear from you."