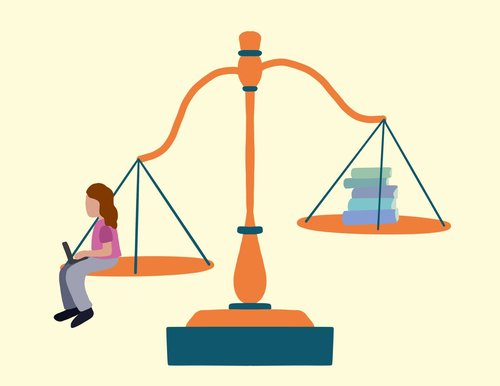 The Student Legal Fund Society (SLFS) has a new board of directors after no students ran for its positions during AMS Elections in March.
Founded in 1988, the SLFS is a non-profit student-run organization that supports litigation, advocacy and other matters of law that are of concern to UBC students. According to its website, its board of directors are elected annually in AMS Elections.
However, that wasn't the case this year.
In an interview with The Ubyssey, second-year commerce student and new SLFS President Daniel Anene-Akosa said he and his slate assumed their roles on June 14 after reaching out to former SLFS president Raichel Feenan and undergoing the appointment process as outlined by SLFS bylaws and the BC Societies Act.
SLFS bylaws section 30 (1) states, "The directors may at any time and from time to time appoint a member as a director to fill a vacancy in the directors, with the exception of the position of AMS Representative."
The new SLFS board consists of Anene-Akosa, Vice-President Esha Mahmood, Treasurer Ethan Busch, Secretary Corben MacKenzie and Directors-at-Large Taylor Tucci and Michael Vento. There are no plans for a by-election to fill these positions, according to Anene-Akosa.
Bylaws section 30 (2) state "A director so appointed must retire from office at the next annual general meeting, at which time their successor takes office." Anene-Akosa said the old board resigned and the new directors were appointed during the June 12 SLFS board meeting, not at a general meeting.
According to SLFS meeting minutes, there were 12 attendees at the board meeting. AMS President Eshana Bhangu said the attendees were former or incoming board members, and the board's AMS representative, Katherine Feng. Feng was previously appointed to serve as the SLFS' AMS Representative by AMS Council.
Anene-Akosa said the AMS was notified that a new board was appointed but that the student society was not involved in the appointment process.
Bhangu said the AMS was not involved in the SLFS' decision to fill the vacancies through appointment, and the student society was not notified when the new board was appointed. She said she learned of the appointment by "some students" and postings on LinkedIn.
Bhangu said the SLFS should have consulted students and held a by-election.
"These people control around $700,000 worth of student money," said Bhangu. "It just seems quite undemocratic."
In a report submitted to AMS Council in April, the Elections Committee wrote that it attempted to collaborate on elections with Feenan for the spring 2022 AMS Elections, but that "she was unresponsive, and was unwilling to work with us." Former AMS President Cole Evans echoed these sentiments in the same report.
Bhangu said the lack of advertisement on the part of the SLFS regarding elections or appointments makes the board "untransparent and inaccessible."
Anene-Akosa said that he heard about the vacancies from an April Ubyssey article.
In an attempt to ensure that students are interested in being part of the next elected SLFS board Anene-Akosa said the board is hoping to booth on campus during Jumpstart and Imagine Day, host workshops and to hire students for marketing, communications and logistics positions by September, similar to the hiring done by undergraduate societies. The elections for the new board are set to be held at the same time as next year's AMS Elections.
"Driving up student engagement is our main priority this year," said Anene-Akosa.
Bhangu said Anene-Akosa reached out to her on June 27 to let her know about outreach and increasing awareness of SLFS services.
When asked what the SLFS can do to bolster student engagement to increase nominations next year, Bhangu said "follow[ing] the principles of good governance and democracy … That would be a good start."
Michael Vento is a staff writer for The Ubyssey. He was not involved in the writing or editing of this piece.
This piece was updated at 2:23 p.m. on Thursday, June 30, 2022. A previous version said Anene-Akosa messaged Bhangu about the recent board appointments. The Ubyssey regrets this error.
This piece was updated at 3:16 p.m.on Monday, July 4, 2022. A previous version said the new board was appointed at an annual general meeting.