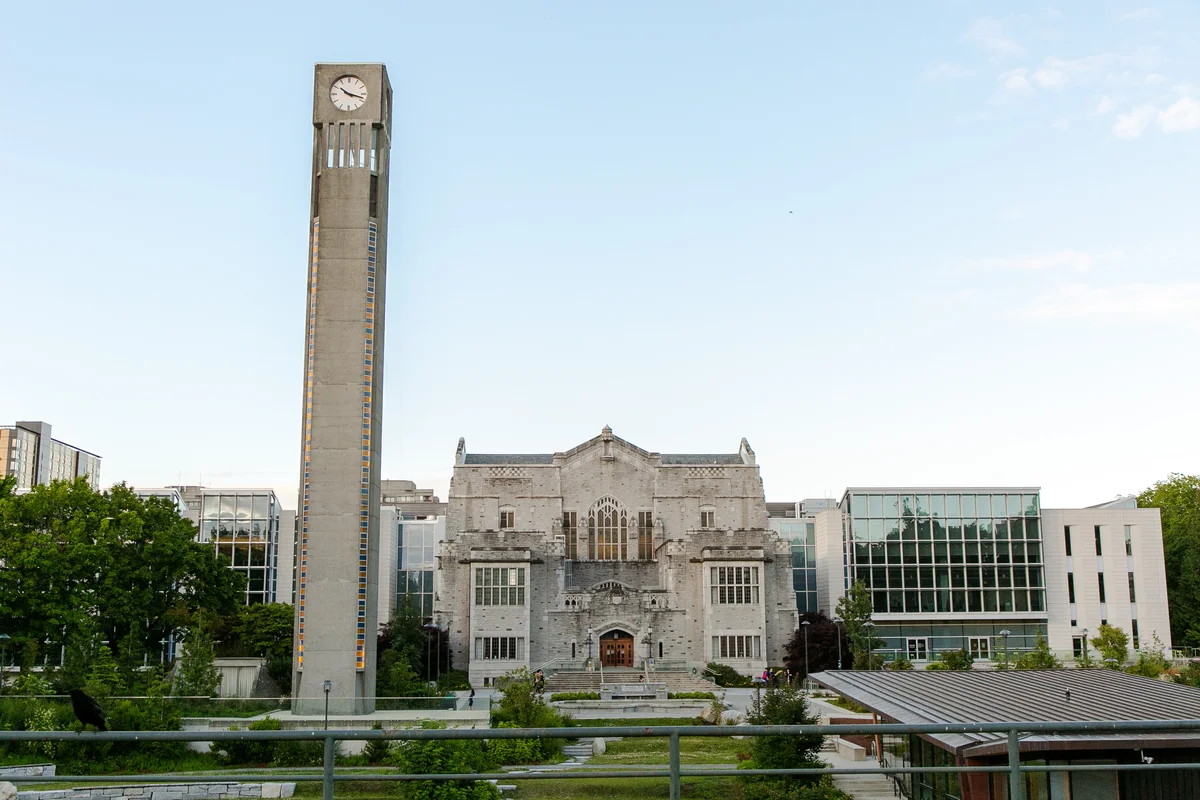 This article contains mention of residential schools.
The Senate voted to rescind Bishop John O'Grady's honorary degree during a special session on August 17, bringing an end to a 15-month-long review.
In May 2021, UBC announced the Senate would conduct an "expedited" review of O'Grady's degree after facing community backlash for awarding him an honorary degree in 1986. O'Grady was the principal of the Kamloops Residential School — where the Tk'emlúps te Secwépemc First Nation detected the remains of 215 Indigenous children last May — between 1939 and 1952.
At the end of May this year, a subcommittee of the Senate Tributes Committee — which oversees the awarding of honorary degrees — released a report recommending that UBC rescind O'Grady's degree. The vote came after a public feedback period on the report.
Before debate on the motion, Katherine Hensel, who is Secwépemc and serves as legal counsel to the Tk'emlúps te Secwépemc First Nation, spoke about the significance of UBC conducting a review of O'Grady's degree.
"To all of us who are directly, intergenerationally and laterally affected by the legacy of residential schools, the pain is acute and it is helpful to have that acknowledged by UBC and other institutions," said Hensel.
Senators were largely in support of the motion, with many also thanking Hensel for her testimony. Senator Steven Pelech was the only senator to voice opposition to rescinding O'Grady's degree, although he supported the other parts of the motion.
"We have only one decision to make today: … vote to revoke and rescind the honorary degree that was granted by UBC to Bishop O'Grady and to continue to clear the records of previous offenders ... that are as bad or worse than Bishop O'Grady in his attempts to erase Indianness from our communities and culture," said Senator Charles Menzies, who is a member of the Gitxaala Nation.
A few senators also asked if the Tributes Committee would review other honorary degree recipients who have been identified as having ties to the residential school system.
Senator John Gilbert, chair of the Tributes Committee, and Senate Clerk Christopher Eaton said the committee was working on a policy to formalize the review process of past honorary degree recipients.
Along with voting to rescind O'Grady's degree, senators also approved two other recommendations from the subcommittee. The first urges UBC to review its role in the subjugation of Indigenous peoples and communities, while the second calls on the university to create conditions for the study and preservation of records and activities related to the residential school system.
The omnibus motion passed with one abstention.