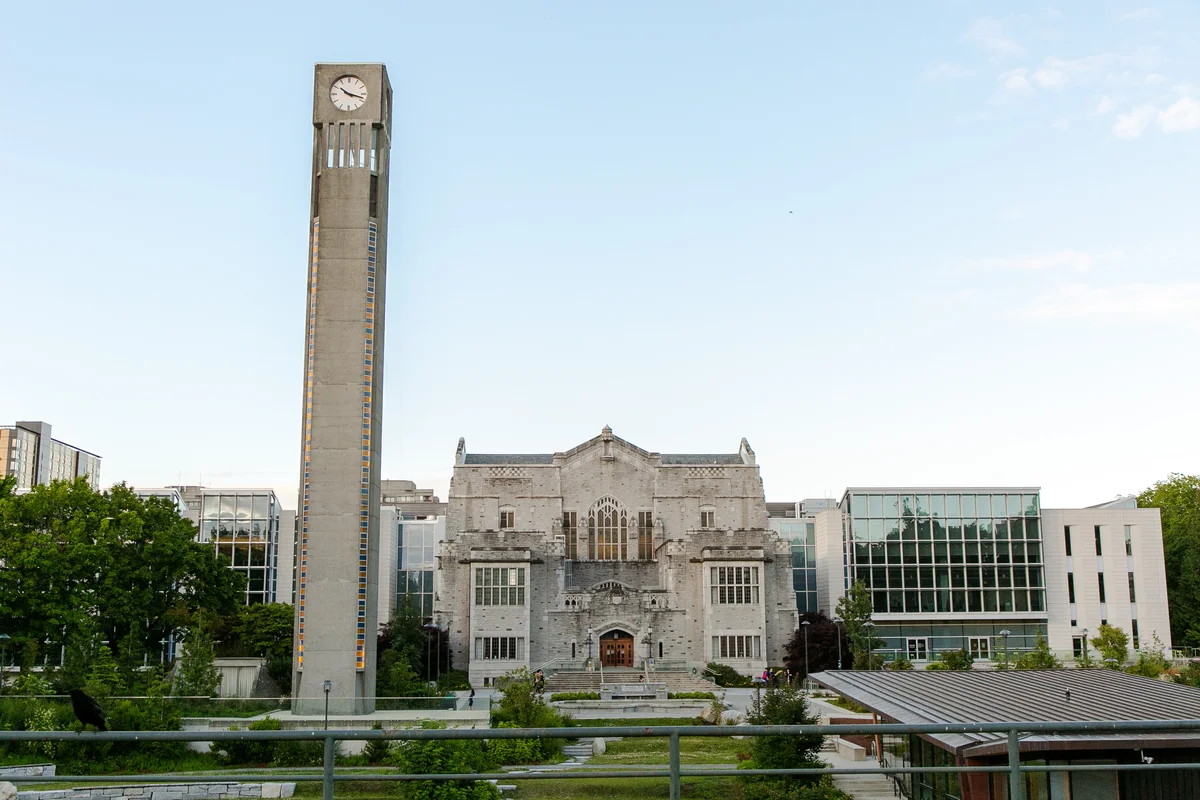 The Vancouver Senate convened this Wednesday to welcome Interim President and Vice-Chancellor Deborah Buszard, say goodbye to longtime administrator Registrar Kate Ross, and discuss a series of Admissions Committee motions. Here's what you might have missed.
SATs are officially optional for American undergraduate applicants
After a brief discussion, senators passed a motion to remove the Scholastic Aptitude Test (SAT) or American College Test (ACT) requirement in UBC's admissions policy for applicants who follow the American secondary school curriculum.
The new entry in the UBC calendar says that applicants may still submit SAT and ACT scores, but applicants will not be at a disadvantage if they choose not to submit them.
Since the beginning of the COVID-19 pandemic, submitting SAT/ACT scores has been optional.
According to a report presented to the Senate, roughly 45 per cent of American applicants opted to submit an SAT/ACT score as a component of their application last year. 
The report notes that UBC's Canadian counterparts at the University of Toronto and McGill University are proceeding with similar policies. It also notes that state legislatures or universities in California, Washington, Oregon, Colorado, New York and Massachusetts have enacted test-optional and test-blind admissions policies, states from which UBC receives a high number of applications.
Agreement renewed for International Master of Business Administration Program, senators discuss human rights issues
Senators approved the renewal of the affiliation agreement with Shanghai Jiao Tong University for the delivery of the International Master of Business Administration (IMBA) program. UBC signed the initial contract in 2015 and was set to expire in 2025.
A letter from Robert H. Lee Graduate School to the Senate on the program says as of this November 552 students will have graduated from the program, many going on to leadership roles in major corporations.
Darren Dahl, dean of the Sauder School of Business, told the Senate that the program is "owned" by Sauder and the partner primarily provides space.
Before the motion was passed, Senator Dana Turdy, citing a report produced by the Office of the High Commissioner for Human Rights (OHCHR) this past August, cautioned UBC about entering into agreements with Chinese universities given ongoing human rights abuses in the Xingjiang Uyghur Autonomous Region.
Turdy's comments come after a similar discussion occurred last Senate meeting when the body approved an affiliation agreement with Beijing Culture and Language University. Then, Senate Clerk Christopher Eaton confirmed that UBC is working on a policy to address collaboration with universities that reside in countries with poor human rights records.
Provost and Vice-President Academic pro tem Gage Averill said discussions regarding the policy would begin soon as the new Vice-Provost International pro tem Ruhmee Ahmed is still settling into his role.
Dr. Kate Ross's last Senate meeting 
After serving UBC since 2013, senators said goodbye to Associate Vice-President, Enrolment Services and Registrar Kate Ross, who will be retiring in January. 
During her tenure, Ross implemented UBC's Youth Aging Out of Care tuition waiver, which she regards as one of her proudest accomplishments.
Dr. Buszard presented Ross with a bouquet of flowers followed by a standing ovation from the Senate. Wishing Ross well, Buszard quipped, "Enjoy retirement. I failed!"
A previous version of this article misspelled interim President Buszard's last name. The Ubyssey regrets this error.