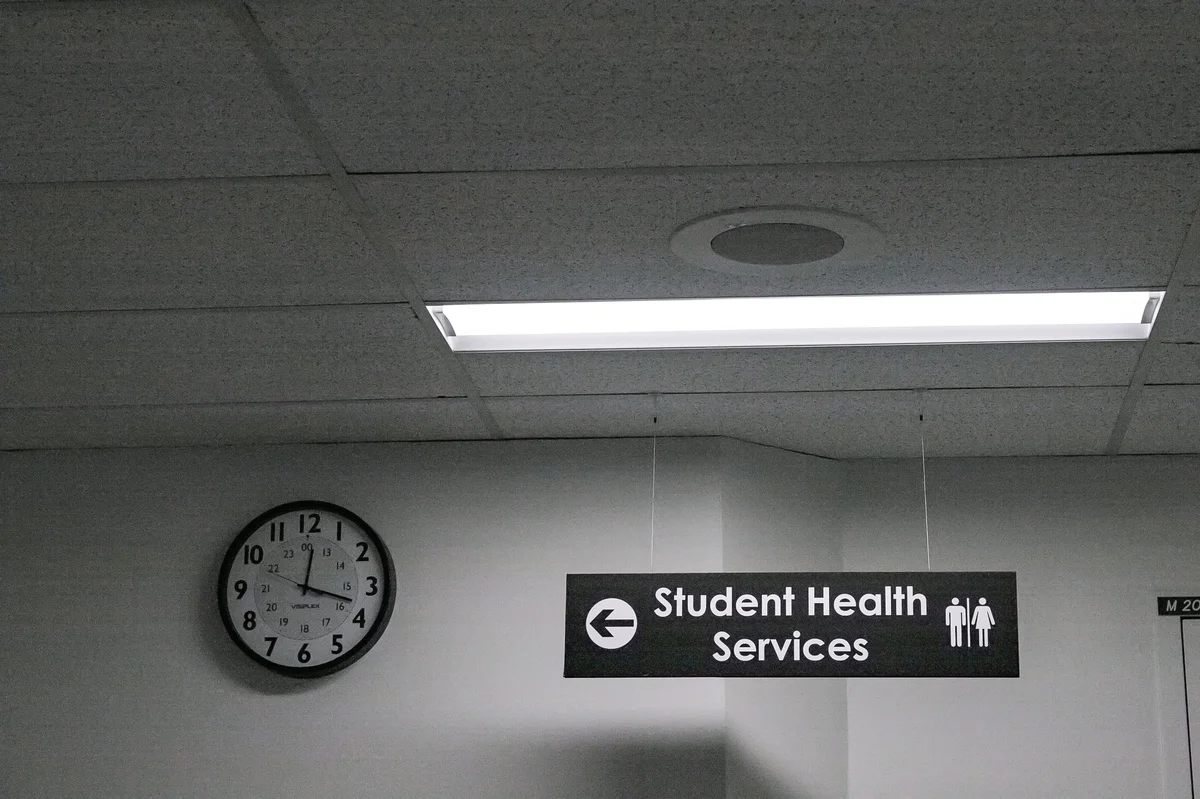 In a presentation to the Board of Governors on September 13th, the Student Health and Wellbeing Leadership Team announced this year's goals for enhancing health services through an integrated approach.
Student Health and Wellbeing (SWH) includes student health clinics, counselling services, health equity and promotion and the student recovery community. The proposed plan aims to integrate these programs to improve clarity and ease of navigation for students accessing health care.
The four components of integration are relocating to a central location, integrating an electronic health record system, unifying the administration team and creating a system of team-based care. Other goals include strengthening partnerships and continuing to improve equity, diversity and inclusion (EDI) in SWH.
The relocation is planned for the Gateway building, which will house counselling, primary care services and health promotion programs. It will be located at the northwest corner of University Boulevard and Wesbrook Mall. Currently, students access care through several clinics located across campus.
"We want those services to actually be integrated, so that it serves the student[s] better," said Noorjean Hassam, the associate vice-president of SHW.
In previous years, Vice President Students Ainsley Carry hosted listening sessions with students to receive first-hand accounts of their experience at UBC. Hassam said a lot of feedback concerned student health services.
"A lot of students felt ... it was difficult to navigate student health services, because it's spread across the campus," said Hassam.
The move to the Gateway building has seen some delays in the past few months. Due to unforeseen construction issues, the project received an additional five million dollars in funding, bringing the total cost of the building to $194 million.
"Instead of behaving as if we're three separate services sitting on the same floor, we behave as if we're one service that meets the need — whichever need the student has," said Hassam.
As the building is not set to open until the end of 2024 or beginning of 2025, Hassam's team has been focusing on other areas of improvement, such as integrating an electronic health record system.
"Right now we've got counselling services [that] uses one record [system], health services [that] uses another record [system], and we're going to move everybody onto one [system]," said Hassam.
But challenges with the way different records have been collected, as well as data cleaning and transfer, complicate this process.
"[It's] a years-long project," said Hassam.
Another goal is integrating a system of care. System of care refers to when there is cross-collaboration between different wellbeing and medical professions to provide better support. For example, connecting counselling services and well-being advisors, which will make counselling appointments much more accessible.
"Wherever you have an appointment, whether it's student health services or counselling services, eventually you'll be able to see a counsellor right away, and there aren't long wait times for those appointments. Those appointments happen very quickly, usually within less than 72 hours," said Hassam.
Hassam describes these four components of integration as the objectives for this year in creating more accessible services and improving student health and life overall.
She also stressed the importance of continuing to improve EDI in health services for students. This includes the SWH's development of an Indigenous Mental Health and Wellness Team.
Last year, SHW focused hiring more staff coming from diverse backgrounds. A permanent leadership structure was also developed with the creation of new positions.
"[The SHW] team is so excited to make these changes because everybody knows that our services were always really good," she said.
"It's nice to build on something and make it even better ... [We're] starting from a good place."