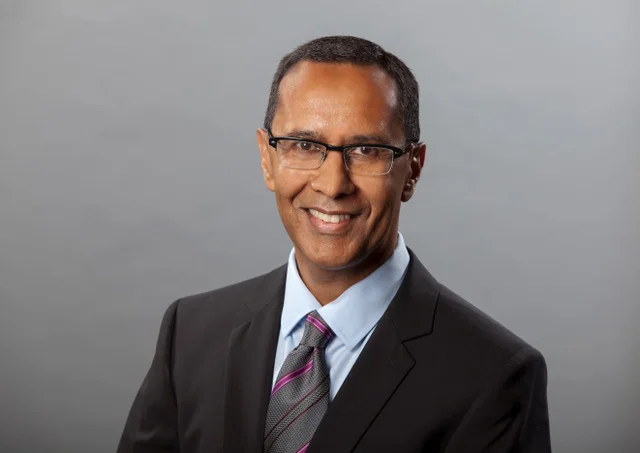 UBC Board of Governors member Bill Sundhu is making a second attempt at federal politics.
In the next election, he'll be the NDP candidate for the Kamloops-Thompson-Cariboo riding, which has been held by the Conservatives for the past 20 years.
Sundhu, whose full name is Balwinder William Sundhu, also ran for the seat back in 2015, in which he came second to Conservative Cathy McLeod. According to Sundhu, polls were initially in favour of him winning, but the NDP eventually lost the seat due to the "historic Trudeau surge" — which landed the Liberals a majority government.
According to Kamloops radio station Radio NL, Sundhu was officially acclaimed as the NDP candidate at a nomination meeting on April 7.
Addressing economic inequality and the climate crisis is at the core of Sundhu's campaign.
"I believe the key to meeting [the] intersecting challenges of inequality, democratic decline and systemic racism is to disrupt the current concentration of wealth and power in our country and turn sharply toward economic growth that supports equitable, inclusive and healthy resilience in society," Sundhu said.
Sundhu is no stranger to the fight of human rights and justice. He served ten years as a BC provincial court judge and is listed as counsel to the International Criminal Court. At Sundhu's private practice, he primarily practices human rights law and works with marginalized communities.
Sundhu's own life experiences have impacted his work and his politics. His parents immigrated to Canada in the '50s and he says his mother "washed floors and dishes" to support his family.
Sundhu said that he was thankful to be able to "get ahead because of a fairer and more generous Canada." The first in his family to attend university, Sundhu highlights his time at UBC as a turning point in his life.
"UBC opened up a very exciting world for me," he said. "I feel that this country has given me much and that it is my responsibility to advocate for a fairer, more equal future so that everyone's needs are met."
Sundhu was also candid about the challenges he has encountered in his career and personal life. Global News reported in 2015 about Sundhu's alcohol usage.
In 2006, Sundhu's severe intoxication at a Vancouver hotel bar landed him in police custody.
"I messed up … but I openly discussed this because I think there's value in discussing it."
Shortly after, Sundhu resigned from his position as a judge.
"In the end whatever I did to accept responsibility and to make amends did not seem to be good enough for some entrenched in power. And some chose to bring my race into it."
Sundhu recognizes the challenges of life in the limelight as a person of colour and said that his team experienced some racism when campaigning in 2015. According to his Twitter account, his campaign team was the "most diverse ever in the riding."
Sundhu currently has no plans to leave the Board of Governors, which he was appointed to by the BC government. However, if he is successful in the election, he will resign to fulfill his duties as an MP.