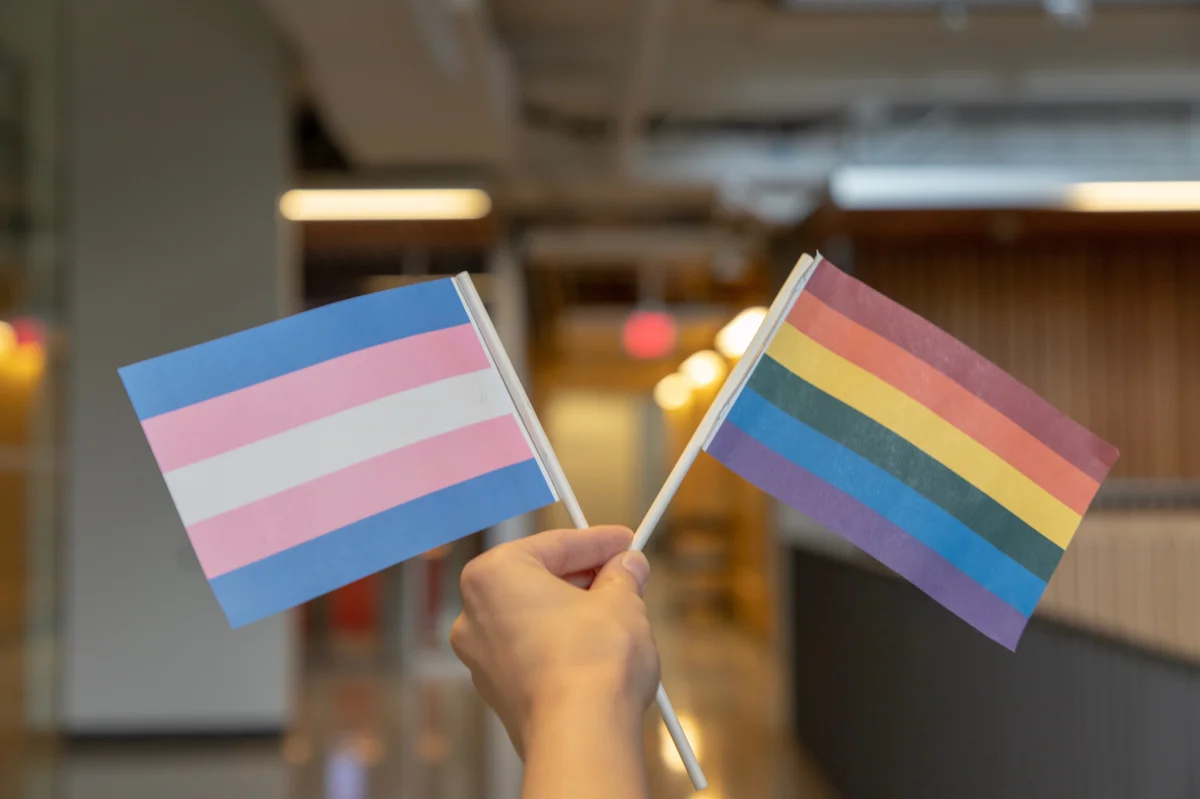 UBC will not be able to participate in this year's Vancouver Pride Parade, following its controversial hosting of a well-known anti-SOGI speaker on campus.
Announced in a statement today, the Vancouver Pride Society (VPS) has revoked the university's presence at the annual parade due to UBC's "decision to provide a platform for transphobic hate speech."
Individual UBC students, staff and faculty are still welcome to march in the parade through the UBC Equity & Inclusion office.
On June 23, the university hosted "The erosion of freedom: How transgender politics in school and society is undermining our freedom and harming women and children," a talk by anti-SOGI speaker Jenn Smith. Previously cancelled by Douglas College and Trinity Western University, the talk was met with major pushback from multiple UBC groups as well as a counter-demonstration on the day of the event.
In statements leading up to the event, UBC attributed the decision to its "commitment to freedom of expression."
According to the VPS, Smith's talk and the university's "institutional response" to it disqualified UBC's participation.
"UBCs booking policy and decision to allow and defend a platform for anti-transgender hate speech has dropped their score below the required score of 20 to participate in the Pride Parade," reads the society's statement.
VPS met with UBC on July 3 to discuss concerns that had been brought to VPS by faculty members and to let UBC know about their decision to rescind their Pride Parade application. The society also used the meeting to encourage UBC to reassess its booking policy through consultation with LGBTQ2SIA+ community members.
UBC Provost Andrew Szeri acknowledged VPS's decision in a statement to The Ubyssey, while stressing the university's commitment to "principles of equity, diversity, inclusion."
"Although we will not be participating in the Parade as an institution, we are grateful that the Vancouver Pride Society has provided space for LGBTQ2SIA+ students, faculty and staff to march in the Pride Parade: equity.ubc.ca/prideparade," reads Szeri's statement.
He also noted that UBC will work towards better consultation of LGBTQ2SIA+ community members, particularly through discussions around freedom of expression at the Board of Governors and Senate.
In particular, the Equity & Inclusion Office is re-establishing the Vice-Presidential Trans, Two-Spirit and Gender Diversity Working Group.
"We are aware that community members (particularly trans and non-binary students, faculty and staff) were personally affected by the June event," said Szeri's statement. "UBC remains committed to finding more ways to maintain a respectful environment for everyone in our community."
In the meantime, VPS stressed that LGBTQAI2S+ UBC community members are welcome to march in the parade — but without showing their UBC affiliation.
"We know since the Jenn Smith talk there has been a sense of unease and unsafety and so we have provided free space for UBC students, faculty and staff who belong to the LGBTQAI2S+ to participate as themselves," said Andrea Arnot, VPS executive director.
"We have created that space so folks can feel the support and pride love and still march in the parade, but not under the UBC banner."
"We have asked that there are no UBC faculties or clubs or anything mentioned in placards or signs, but that people can have pride messages on them and they can wear what they like." said Arnot
The direct impact of this decision on students is yet to be seen. AMS President Chris Hakim said "We're at least very thankful for the fact that UBC students, employees and faculty can still participate in the march,"
"What we're here to do is to support the LGBTQIA2s+ community and we're doing that by not only being active participants in important conversations with UBC to ensure that their voices are heard, but also making sure that we're holding both ourselves and UBC accountable to creating a safe and equitable inclusive space on campus, " Hakim said.
Students and staff who wish to march in the parade may do so by signing up with Equity & Inclusion.