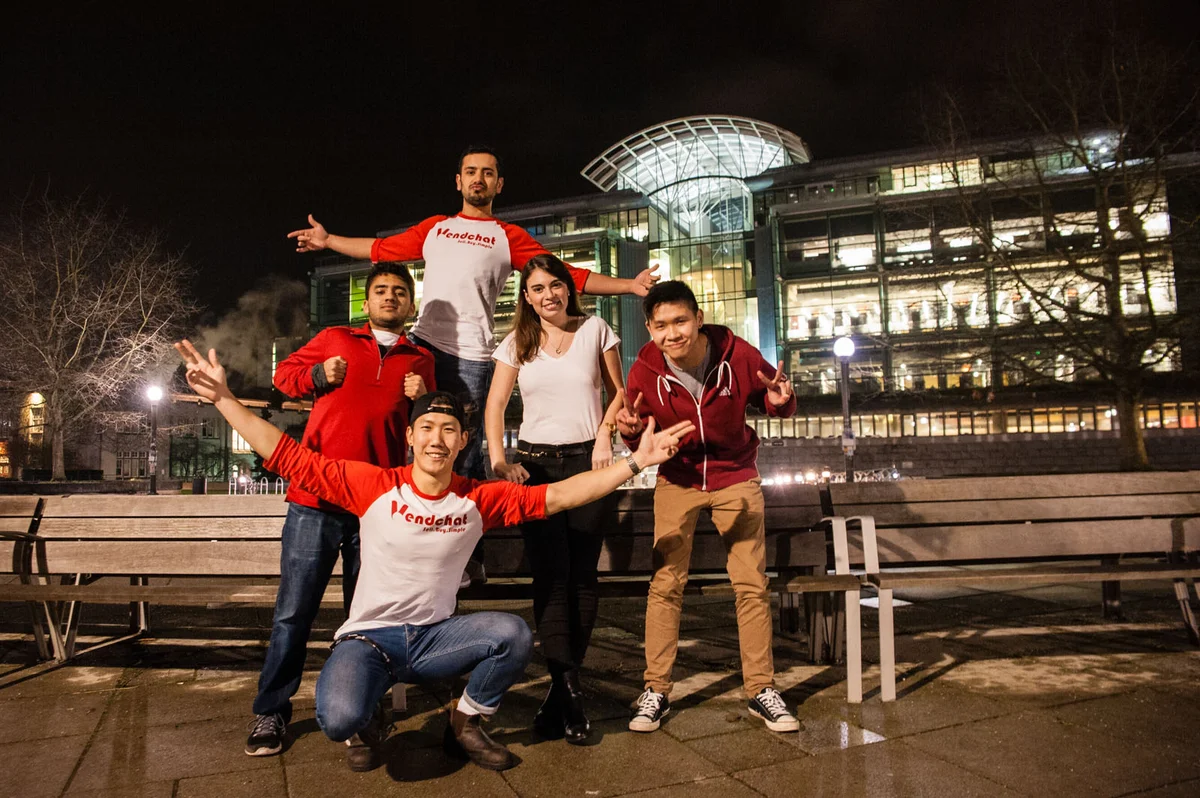 Saba Mohebpour and Moses Lee are amongst a team of students behind the new app Vendchat, which reached a market-ready stage of its progression as of last week and has swiftly become, as they claim, "One of the fastest growing apps in Canada."
Vendchat was born out of a frustration with the lack of security that online services such as Craigslist and Kijiji provided to the user. Seeing an unexplored market for students looking to sell their things without fear of being cheated, they began work on their app.
Over a nine month development, the students steadily built a service that aimed to be both secure and swift in its use while also incorporating a strong social element that was made with cooperation from Facebook's Vancouver team.
In concerns to the app, the creators stress that everything is internal, including a unique messaging service that enables all processes of selling goods to be intuitive and quick. They claim that a listing can be posted and ready to sell in around 30 seconds and that some items, like Iclickers, have sold in minutes.
At the moment the messaging service is simple and adequate. The addition of read receipts and more information about whom you are messaging would help. Currently, all that is shown is a profile picture of the interested party, but nothing more.  
For anyone familiar with Instagram, the profile page of the app is nearly identical and operates under similar structures. You list an item like you would post a new photo and then wait for people nearby to find it.
On that note, finding things is also remarkably simple. The main page will show you whatever is for sale in your area and you can refine your search by category or keyword. It is currently possible to find everything from books and couches, to a Mercedes. 
Currently one of the app's biggest shortcomings is that all payments are cash and in person, which means that the potential to be cheated is still very much alive. You can report someone if they sell you a misrepresented item, but the kind of protection that a service like Paypal can offer is not yet there. The team at Vendchat is now working to develop their own payment system, which will hopefully guarantee more security for the buyer and seller while also not charging either party any fees. Saba and Moses stressed that Vendchat is free and will remain that way. Since Paypal and most other money-transfer services charge for use, they have opted instead to make their own.
Vendchat has promise for the future, presents an intuitive way to sell goods to people in your area and has the security of the buyer and seller as a top priority. As it stands at the moment though, the app is not yet there. Until the payment system is internalized and more guarantees can be made, it still poses some risk to the user. However, it is still a good alternative to Craigslist or Kijiji for selling goods and will likely become an excellent one as the weeks go on.