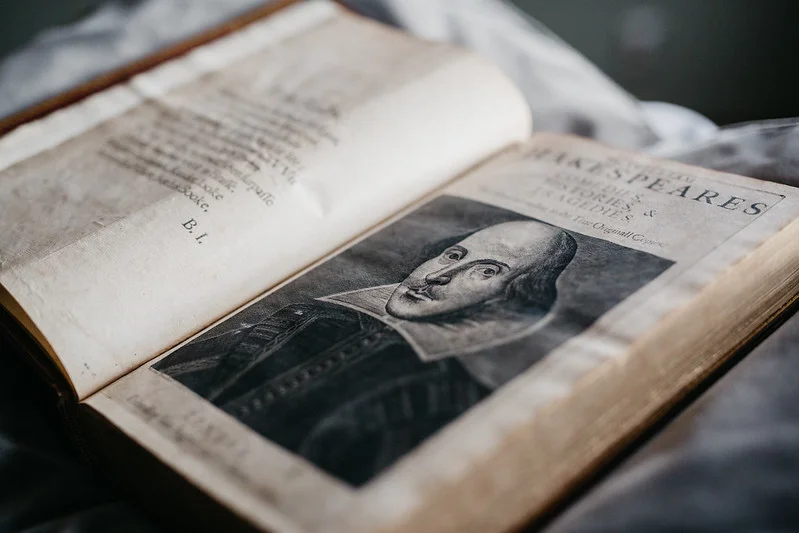 UBC recently purchased Mr. William Shakespeare's Comedies Histories and Tragedies — also known as The First Folio — through Christie's auction house in New York. The Folio was published in 1623, seven years after Shakespeare's death. It is said to be the most expensive work of literature ever auctioned; a copy of the Folio was bought by a private collector for nearly 10 million dollars in 2020. It took two years of consistent efforts by Associate Professor and English Honours Coordinator Dr. Gregory Mackie and Head of Rare Books and Special Collections Katherine Kalsbeek to find a copy of the Folio, not to mention the amount of time spent securing financial donors.
Only 235 copies of the First Folio survive today, making UBC's acquisition of it extremely fortuitous. Many of Shakespeare's plays would not have survived without the First Folio, as it contains 36 of Shakespeare's 38 plays, including some of his best-known works, such as Macbeth and The Tempest.
"[The Folio's] important in its influence to the history of literature in the English-speaking world. It's probably one of, if not the most influential and important books of literature ever printed in English," said Mackie in an interview with The Ubyssey.
While the Folio is impressive because of the number of plays within it, what truly makes the copy exceptional is the history attached to it. The Folio was compiled by Shakespeare's friends and fellow actors, John Heminge and Henry Condell, and the decisions they made in regards to the editing and publishing of Shakespeare's works highly influence our understanding of these texts. As Dr. Dennis Austin Britton said in the official UBC press release, "students usually buy single edition text or anthologies that are very heavily annotated with lots of lengthy introductions, and that's not the way in which Shakespeare's readers — at least the First Folio readers — would have encountered Shakespeare's plays."
The task of making this text available to a large audience is a big one. The copy that UBC has acquired is the second one in Canada, so the university is aiming to extend the Folio's accessibility beyond UBC to try to make it accessible to as many Canadians as possible. UBC Theatre and Film Professor Dr. Patrick Pennefather is using technology to not only make the Folio more accessible, but also to provide perspective on characters that were demonized in Shakespeare's plays. He aims to use augmented, virtual and mixed reality in addition to other technologies like photogrammetry (which will be used to digitize the Folio in 3D) to present Shakespeare's work in a different light.
"What those virtual stages do is they offer an opportunity to recreate Shakespeare on different types of stages, on virtual stages. And I think in doing so, we have an opportunity to create new meanings," Pennefather said in an interview with The Ubyssey.
UBC is also partnering with B.C. Arts and Cultural institutions to spread the word about the recent acquisition. The Vancouver Art Gallery is hosting an exhibition, For All Time, to mark the first time all four Folios — three subsequent 17th century Folio editions in addition to this one — have been presented in Vancouver. Pennefather's augmented reality video, that brings to life the three witches of Macbeth, will be featured at the exhibition. For All Time will be open until March 20 and will include public programs, talks, performances and more.
For more information about For All Time, check the Vancouver Art Gallery's website.