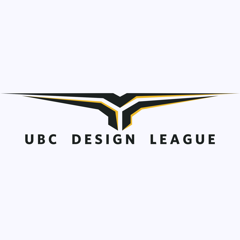 Launched in August 2021, the UBC Design League is the Vancouver chapter of the National Design League. It's a student-run club aiming to expose students from all experience levels and backgrounds to the world of 3-D modelling. The club seeks to create opportunities for students to engage with the design process and apply their knowledge of 3D modelling in a competition setting.
"Our primary goal," Mayank Gupta, UBC Design League's marketing rep, explained, "is to get students to feel more comfortable by hosting design competitions and creating new opportunities."
Although events and workshops are categorized based on architecture and engineering, the UBC Design League is "open to literally everyone who is interested or just willing to learn what 3-D modelling is [and how to do it]," he clarified.
What do I do as a member?
The UBC Design League runs a number of workshops, both in-person and online, for students with a range of experience from beginners to advanced. Beginners will be taught how to use 3-D modelling software SolidWorks and work on simple modelling. The technical team will help you install SolidWorks to your device. Can't run the software on your computer? Don't fret, their in-person workshops provide access to computers with SolidWorks pre-installed!
As Gupta said, "You don't need to bring anything with you … you just need to show up!"
Advanced students can meet like-minded students to work on complex projects.
One highlight for the year: The UBC Designathon
The UBC Design League will be running its own Designathon competition — students will meet, face real-world challenges and use their design and 3-D modelling skills to form creative solutions all over the span of a couple days!
"Students [will] have an experience of what competitions look like, what it is like to meet industry partners, what it is like to tackle real challenges that have applications to the world."
Winners (apart from winning prizes, obviously) may have a chance to partake in the National Design League's Designathon as the UBC delegation.
For more information, find the UBC Design League on social media at their instagram page, @ubcdesignleague!