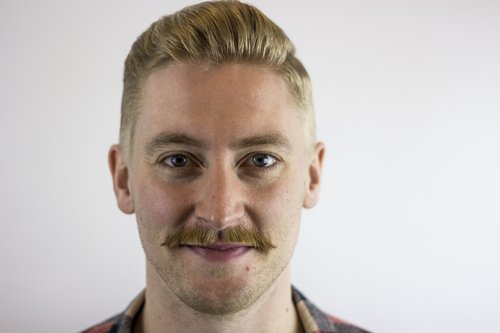 It is not a rarity to hear that big things have small beginnings. No axiom has spoken truer to not just myself but to millions of Mo Brothers and Sisters as well.
The Movember movement and its goal of "Changing the Face of Men's Health" is no small challenge. But from its small beginnings, fifteen years ago, with two guys in a tiny Australian pub, to its present community of five million people raising over $800 million, it's fair to say the 'stache has been good for men's health.
But there is so much more to be accomplished — and we here at UBC can help.
Movember has pledged to halve prostate and testicular diagnoses and stop the increase in suicides by 2030 by raising awareness and using newly found resources towards men's health. At UBC, all of this is possible through friendly chats and maybe even a few dollars!
As a fourth-year Mo Bro, fellow UBC student, male, brother and son, I share the values of the Movember Foundation as if they were my own. To tackle the issues surrounding men's health, all I need is myself. My frontman (my 'mo) is only the beginning of a forum set to disassemble the stigma of "men don't talk about their feelings."
To this day, whether it is in society, or on campus, the potential we have to make a difference has been limited only by our unwillingness as individuals to be vocal — even though as students we are in a unique position where we can take that first step to raise awareness through our Movember platforms.
Although cancer and mental health research has leapt forward recently — in regard to men's health — the numbers are still far from optimal.
According to Movember's website:
On average, men die six years earlier than women
Testicular cancer has doubled in the past 50 years
Prostate cancer will double in the next 15 years
Three out of four suicides are male
Whether you can grow a moustache or not, we hope to achieve the same outcome: a fundamental shifting of men's behaviour to educate themselves on the health risks and take action early by seeking help when they need it. Early detection is everything!
As a student body of more than 60,000 strong, we can most definitely help fathers, brothers and sons live longer, happier lives. This is also, by no means, a task we can achieve alone — Movember is far from a men's only club. The support of mothers, daughters, sisters and girlfriends is just as essential to this mentality of simply asking, "Do you want to talk?" for it may just save a life.
I believe that as men we need to be strong, not just for others, but also to show ourselves that however scary it is we are all in this together as brothers. Never doubt what a small conversation between two fellows can achieve.
Even then, without a word our Mo's — physically and/or figuratively — can raise the all-important, all hairy question, "Have you checked yourself?"
Kevin Boland is a 5th year student studying Geology. He is also the Representative of Movember at UBC.