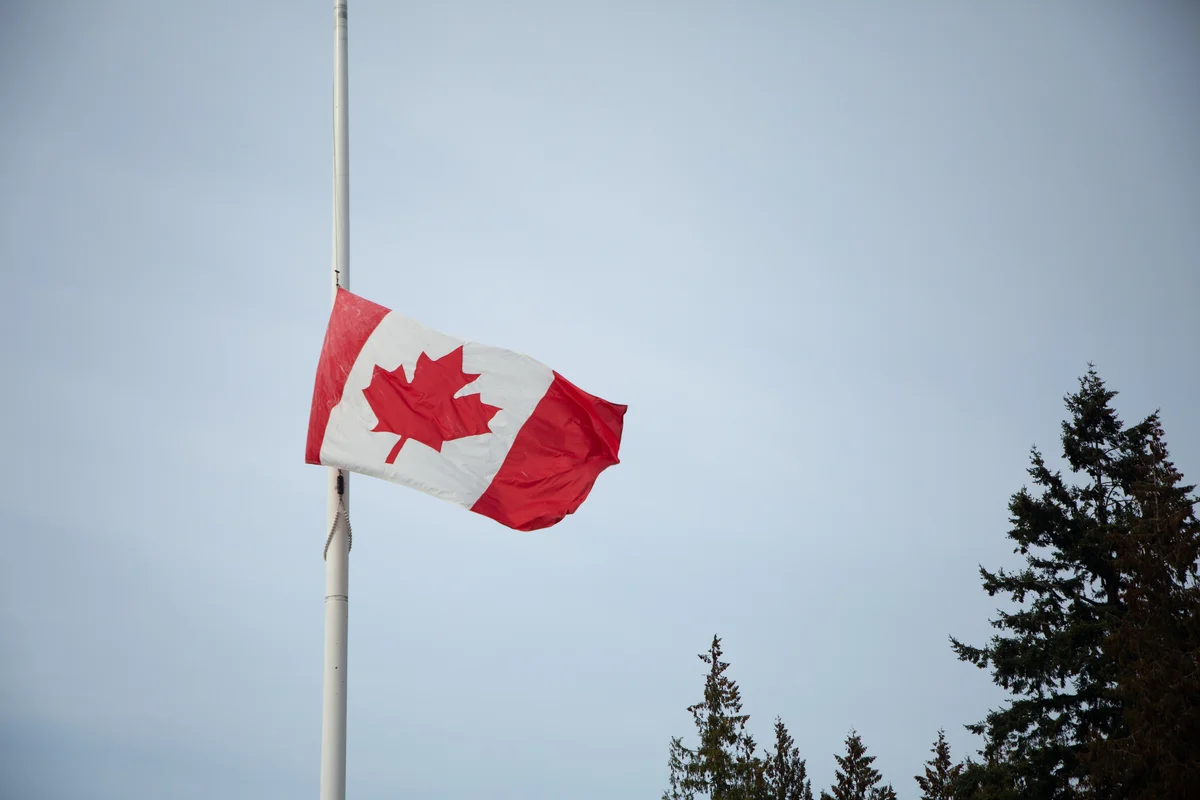 On September 8, UBC President Santa Ono released a statement on the passing of Her Majesty Queen Elizabeth II, and all flags on campus were lowered to half mast as the news of the Queen's death spread. In the late morning, I had learned of the Queen's passing in Buchanan Tower, and I immediately convened with nearby history professors. 
"Are you sure you want to go to class?" one said to me, "You look really upset."
While many students went along with their days without a care in the world about this news or shared memes mocking the Queen's demise, I continued through my day with quiet melancholy.
As a Filipino Canadian immigrant, I swore an oath to bear true allegiance to the Queen of Canada and fulfill the duties of citizenship. For more than 15 years, I have been proud to be Canadian and was honoured to have been one of the Queen's subjects. As a history student specializing in Canadian constitutional and legal history, I appreciated the importance of the Queen and the Crown in Canada's constitutional system as a foundational element acting as a guardian of our system of responsible government and constitutional conventions.
It may seem that I am necessarily a part of a campus minority of loyal Canadian royalists. Indeed, a recent Angus Reid poll showed that the majority surveyed don't think the country should continue as a constitutional monarchy, and that countries which formerly had the Queen as their head made the right decision to sever ties with the monarchy. 
It's almost a sure thing that such opinions are prevalent at UBC.
Oftentimes, people conflate identity with opinion, and assume that those who support the monarchy are old, conservative and predominantly white. In that case, I'd be quite the outlier. But that same poll showed that a greater proportion of Green Party and Liberal Party supporters agreed that Canada should maintain its system of constitutional monarchy (36 and 34 per cent respectively) than the only 29 per cent of Conservative Party voters polled. I also know young UBC peers of colour who admired the Queen for her service and also appreciate the Crown's constitutional role. In the end, it's hurtful and dangerous to assume people's views on multifaceted issues based solely on one data point or slice of identity like political preference or ethnicity.
On social media, I've seen both insightful and meaningful tributes to Her Majesty and harsh criticism of her life and institution from UBC community members, and I respect this array of opinions. I also acknowledge the nuanced nature of colonial history/memory and the tragic impacts of colonialism on peoples, past and present, here at home and abroad. 
But I also say this: the Queen was a kind mother, (great) grandmother and head of the Commonwealth. She was not a monster who sought ill onto her people. Although the Royal Family as an ancient institution is associated with the horrors of colonial rule that have lasting impacts today, the Queen, in her capacity as a constitutional and not an absolute monarch, had very little to do with the revolting decisions made by colonial governments operating in her name or the name of her ancestors. 
And, in the end, institutions and symbols can and do change. The multicultural and reconciling Canada of the present is not what it was in its oppressive onset in the nineteenth century, and the imperial empire of yesteryear has undoubtedly evolved into the more modern Commonwealth we have today. That is not to say there is not more work to be done nor that our systems aren't flawed and that colonialism is a thing of the past (it's not – it's here and clear), but that slowly and surely, we have seen change. Whether the rate of change is appropriate is your call, and your calls to action are stirring and welcome.
For me, the Queen's role as sovereign was not merely about symbolism or tradition. It represented a certain humanity and spoke eloquently of the collective spirit that makes us a part of the Commonwealth. She was a bulwark of stability and comfort in trying times – it was hard to not tear up when the Queen addressed us in April 2020 in the midst of the pandemic, offering a message of resiliency and hope. She did her duty and kept the promise she made many years ago to dedicate her life to service. And she is now at rest.
I put forward this hypothesis: that sentiments of hatred and disgust of the Queen aren't the only viewpoints floating around on campus. And while I can't necessarily give you proof that there isn't only a miniscule handful of people mourning our Queen on UBC's hallowed intellectual ground, I ask that you consider this possibility.
As I awaited the Queen's funeral, I wore a black mourning band on my arm.
Shane Atienza is a senior-year student studying history and French. His research interests include Canadian constitutional and legal history. Shane has also contributed to The Ubyssey.