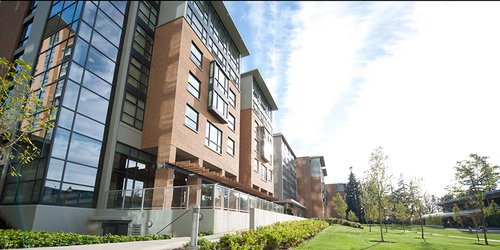 I want the Residence Hall Association to actually do something this year.
Last year, I saw the RHA idly watch the rumblings of UBC's governance issues pass them by without comment, without inquiry and without action. International tuition increases? No comment. A call for affordable housing on campus? Nope. Continuing issues in residence? Best not make a stink about it and just get on with planning an ice cream social. Last year was disappointing to watch, to say the least.
During my tenure in the RHA, we did a lot more than previous councils. RHA's advocacy work had dwindled in past years and when issues in Ponderosa Commons arose, I led the charge in making sure residents' concerns were addressed. The RHA as a whole made a further push in advocating for UBC residents when news about rent increases arose. In some pursuits, we made headway — in others, we at least tried despite not getting anywhere. Let's breakdown a few of those acts of advocacy:
In an individual and Ponderosa council capacity, I often sat in meetings with UBC Student Housing and Hospitality Services (SHHS) executives, putting them on blast for their lack of communication or lack of action to improve residence life overall. Did it sit well with all housing executives? Nope. Some of them won't provide me with a reference letter for my actions as they were not used to being confronted — yet, I'm honestly better off without them. Standing up for residents got me meetings with the higher-ups in the SHHS, who pushed my own supervisors to improve their communication with our council and pushed for greater action.
One tangible example is that I simply asked Andrew Parr, managing director of SHHS, at RHA training if residents renewing contracts in year-round housing could be given more notice than a week's time to pay a non-refundable deposit to secure their spot in residence for the following year. It wasn't something you'd typically ask upon first meeting the very person who could cancel your contract at a moment's notice — but something amazing happened. During the first week of March, a notice went out saying that deposits would have to be made by the end of the month. SHHS listened, simply because we asked. Whad'ya know?
On an executive council level, when SHHS announced that housing prices in winter session housing were going to increase, we held teach-ins, we had meetings with committees in the VP Students office, we had various Q&A sessions with various parties involved in the decision and we attended AMS council meetings until late in the night for the first time in who knows how long. Heck, we even posted an open letter on UBC SHHS servers criticizing their moves. It might have gone unnoticed, but it was the start of something amazing at the RHA — we were sticking up for our residents on a level we hadn't done in years. 
We stood up to the very people that paid our honorariums and held our housing contracts. We were not "fired," we were not asked to step aside, we were not evicted — nothing bad happened to us because SHHS realized we were doing our job as elected representatives. I agree that the working relationship between SHHS and the RHA should not be deconstructed, but I think that the relationship can be contested and the status quo of SHHS and past councils can be challenged.
As the RHA currently stands, it is one of the largest student-run groups on campus and represents a massive amount of residents across eight residences – soon to be nine with Orchard Commons coming online. Yet for some reason, it has decided to not have a seat at the table with AMS Council. RHA has kept quiet on many policies and happenings at UBC and beyond that affect residents. Whether it be Vancouver's housing crisis or the rising cost of tuition for its many international students, staying mum and conversing about what colour this year's RHA hoodies should be seem to take higher priority.
Enough is enough, RHA. It's time to stop being a social club obsessed with patting each other on the back and it's time to make a difference on your campus. You hold so much power and you do not even know it – nor do you exercise it in the slightest. I know many of you are perhaps looking for a solid reference on your résumés and you may not want to ruffle anyone's feathers, but you know what's come handy in many of my job interviews? Stories of how I made a significant difference in my residence community. How I resolved a problem that wasn't about not having enough juice boxes at an ice cream social I organized. How I stood up and chose to speak my mind rather than sit idly by and twiddle my thumbs. 
It comes down to this — do something in the RHA and it'll be a rewarding experience. Stay idle and you'll get nothing more than a viable reference from your Residence Life Manager that will mean nothing in a year's time. The choice is yours.
Jake Mullan is a recent UBC graduate and former president of the Ponderosa Commons Residence Association.