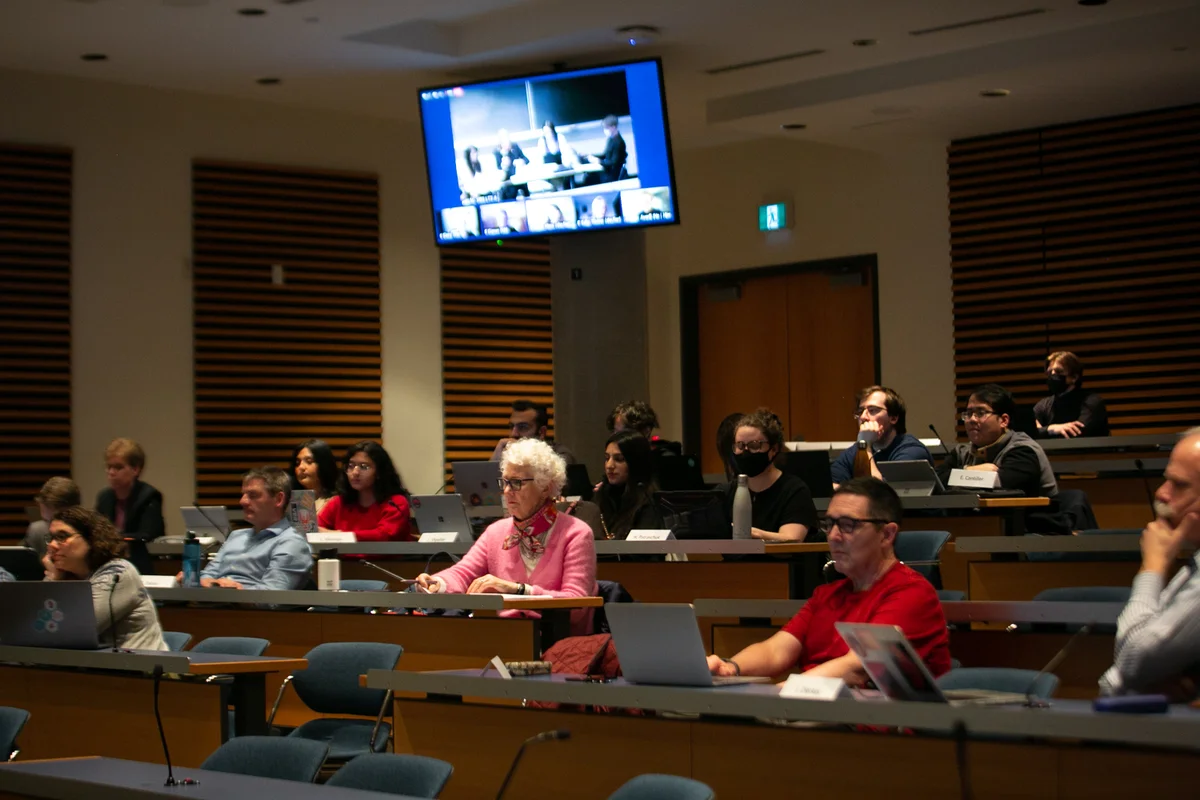 At the first meeting of the new triennium, the UBC Senate approved course and degree changes and discussed the creation of a committee to assess UBC's international partnerships.
Here's what you might have missed.
Revisions to BSc in Food and Resource Economics
UBC's Faculty of Land and Food Systems will now offer a Bachelor of Science degree in Food and Resource Economics with majors in data analytics and business and markets.
Previously, students entered this degree in their second year and chose non-major specializations. The new program will be a direct first-year entry program, with a pathway for second-year students to transfer into the program.
New courses coming, some degrees to be sunsetted
The Senate considered proposed curriculum changes, including several new courses in the Faculties of Applied Science, Arts, Commerce and Business Administration, Graduate and Postdoctoral Studies and Land and Food Systems.
The motion included adding courses to several subject areas, including archaeology, central, eastern and northern European studies, plant science, educational technology and commerce.
Some courses will be offered this academic year, while others will be rolled out in Winter 2024.
Senate also reviewed the proposed closure of the graduate certificate in primary health care and the BSc in pharmacy. The BSc pharm has been replaced by the entry-to-practice doctor of pharmacy program, a four-year professional degree, with the last BSc pharm student to graduate May 2023.
The motion passed with no discussion.
Update on international partnerships review
UBC Provost and VP Academic Gage Averill proposed the creation of a committee to review the international institutions the university is partnered with.
The proposed committee would include at least one member of the Senate, as well as a dean and several faculty members.
This issue has been discussed several times in the Senate previously, with Senators expressing concern that UBC was entering or renewing agreements with universities located in countries with histories of human rights abuses or records of obstructing academic freedom.
Averill said the Global Partnerships Office is nearing completion of a database of all partnerships UBC is currently involved in. These programs include research partnerships, joint degrees and student mobility programs.
Student Senator Matthew Ho questioned whether this database would be restricted to members of the committee or if it would be more widely available.
Averill said he would need to look into whether the tool would be available for non-committee members.
Arts Student Senator Ian Caguiat asked whether it would be possible to have a student senator sit on the committee, "especially if student mobility is part of the discussion."
"A student is absolutely necessary," Averill said.