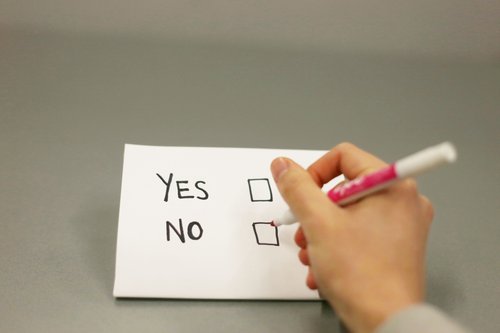 For the first time since 2009, neither the student body nor AMS Council has submitted any referenda to appear on the AMS general election ballot.
The deadline for students to submit referenda to the VP academic and university affairs (VPAUA) passed on February 19, though there was some initial confusion about the date.
During an AMS Council meeting on February 11, a question arose asking why the referendum deadline was February 22, the original deadline set by the VPAUA office. VPAUA Georgia Yee stated this was the same date as last year, but AMS President Cole Evans said this would be too late.
AMS Archivist Sheldon Goldfarb specified that according to AMS code, the deadline must be ten days before voting opens on March 1 — which would be February 19.
"The referendum process is very strange," Chief Electoral Officer Isabelle Ava-Pointon said. Under AMS bylaws and code, referendum petitions must be submitted to the VPAUA. Once approved, referenda go to the Elections Committee.
While the VPAUA is responsible for collecting petitions, they are not responsible for advertising referenda.
"I think we need to clarify where that responsibility lies a bit more ... to make sure that moving forward, we don't run into any more mix-ups," said Evans. He said he didn't believe the date change had a significant impact on the lack of referenda.
"From what we had been hearing, there were no groups that were exceptionally close to nearing the 1,000-signature threshold," he wrote in a follow-up email.
Ava-Pointon said that going forward the Elections Committee is working to undertake the role of advertising instead.
"It makes more sense for us to run it from start to finish," she said.
So, why are there no referenda on this year's ballot?
For one, the U-Pass is often used as a barometer for the submission of other referenda. After the first U-Pass referendum in 2003, Goldfarb said the AMS learned that students would turn out to vote for discounted transit.
"If we're looking for turnout for other referendums, maybe we should schedule them at the same time as a U-Pass referendum, because the U-Pass can get 20,000 students voting."
This reasoning was used in 2009, the last general election with neither AMS nor student referenda. The VP finance at the time wanted to wait to hold a fee referendum until the next U-Pass referendum in 2011. However, the fee referendum was eventually held in 2010 during the next general election.
In normal years, the U-Pass and general election season are key determinants in holding referenda. However, this past year has been anything but normal due to the pandemic.
"A lot of folks are just completely burnt out and are just trying to make it through the year so student government isn't at the top of everyone's mind," Ava-Pointon said.
Evans also cited uncertainty about voter turnout in this year's online election as a reason for no AMS-initiated referenda. If voter turnout is the same or less than last year's in-person election, it would be difficult for a referendum to meet quorum.
"[Referenda] usually have a substantial impact on students, especially if they're fee related, so we put a lot of thought into whether we want to run referenda or not," Evans said. "Even though referenda aren't being run this year, it's not necessarily a bad thing."
Referenda aside, Ava-Pointon encouraged students to vote in the election this month and let their voices be heard.
"It's a weird year, but this is one small thing we have control over in a wild situation where we don't have control over a lot of things."
Voting is open online. This article is part of our 2021 AMS elections coverage.