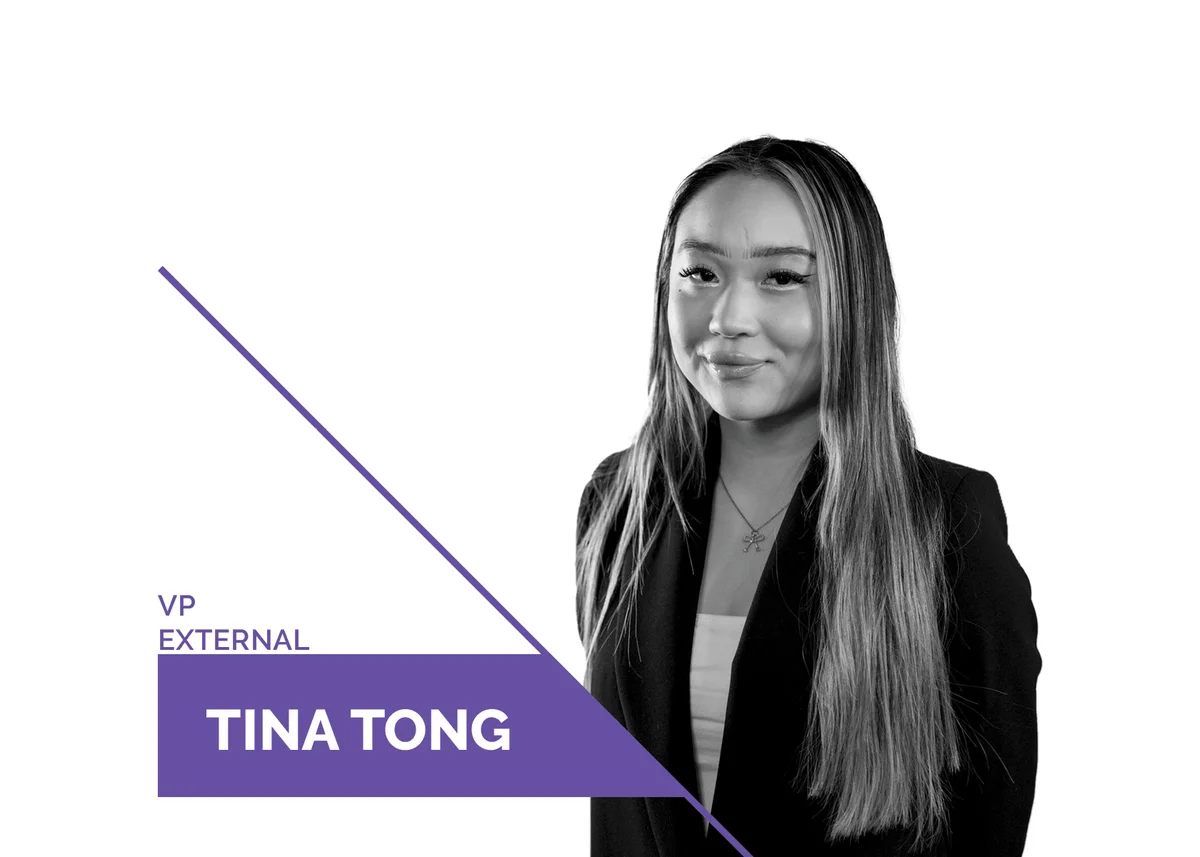 Tina Tong, a third-year Asian studies student, is running uncontested for VP external.
Tong is running on a platform that focuses on affordability and accessibility, with an emphasis on lobbying toward the provincial government. She is an outreach coordinator in the Arts Undergraduate Society, director of special events with Alpha Gamma Delta and has been a teaching assistant for two undergraduate Asian Studies courses.
Citing widespread awareness raised regarding food insecurity this school year, Tong said she wants to expand access to the AMS Food Bank by increasing partnerships with external organizations and government, mentioning the Canadian Red Cross, the Ministry of Social Development and Poverty Reduction and the BC Centre for Disease Control as examples.
"I'm also hoping to develop a discount market food recovery and food redistribution program," Tong said. However, this likely falls under the VP academic and university affairs' control, per AMS Code.
On housing, Tong said she would seek to lobby the newly-created Ministry of Housing to extend the Residential Tenancy Act's application to include student housing. "This way, students are protected from sudden rent increases from UBC," Tong said.
Currently the Act excludes student housing to allow "on-campus housing to be reserved exclusively for the use of students enrolled in post-secondary programs," according to the Ministry. Renter rights in student housing have been a significant focus of AMS advocacy in recent years, considering the Residential Tenancy Act includes protection against aggressive rent increases.
"Vancouver housing is just really crazy," Tong said. "But I know that UBC student housing, it's definitely less pricey. It's just that it's so hard to access and the wait time is really long … I really want to fix that, and first I just want to lobby for increased student living allowances from Student Aid BC." 
Tong also wants "to expand the criteria for priority access to student housing at UBC to cover also international students." 
While lobbying the provincial government lies within the scope of VP external, housing issues at UBC would fall under the mandate of the VP academic and university affairs. Tong said in debates she would make advocating to UBC part of her work generally as an AMS executive.
On transit, Tong said she would like to get "shovels in the ground as soon as possible" on the SkyTrain extension to UBC, a long-standing priority for the VP external office. The SkyTrain to UBC was approved last year, but is not a high-priority project for the City of Vancouver.
Tong intends to "push the business case" for the project while aiming to "reduce climate impacts" associated with its construction. The business case would describe the project's scope, estimated capital and operating costs, and projected social and environmental impacts.
Tong also noted visibility issues on highways around UBC and wants to do more to discourage dangerous or impaired driving.
"On the safety side, I really want to implement more streetlights, traffic cameras and road signs around UBC campus," Tong said. 
Safety improvements were recently made along Northwest Marine Drive by the Ministry of Transportation and Infrastructure, following a driver who crashed their car on the road and killed two students in late 2021.
Additionally, Tong said she'd work to expand resources available to victims of sexual assault, saying she'd like to advocate for the Sexual Violence and Misconduct Policy Act to be extended to mandate support for survivors of gender-based violence and implement trauma-informed care.
In debates, Tong was not able to answer several questions about municipal and provincial policy in specifics. She also initially stated that she was unaware of issues that BIPOC students may have with an increased Vancouver Police Department budget, but has since apologized and said she is "aware that police brutality exists."
Follow us at @UbysseyNews on Twitter and follow our election coverage starting February 27. This article is part of our 2023 AMS Elections coverage.