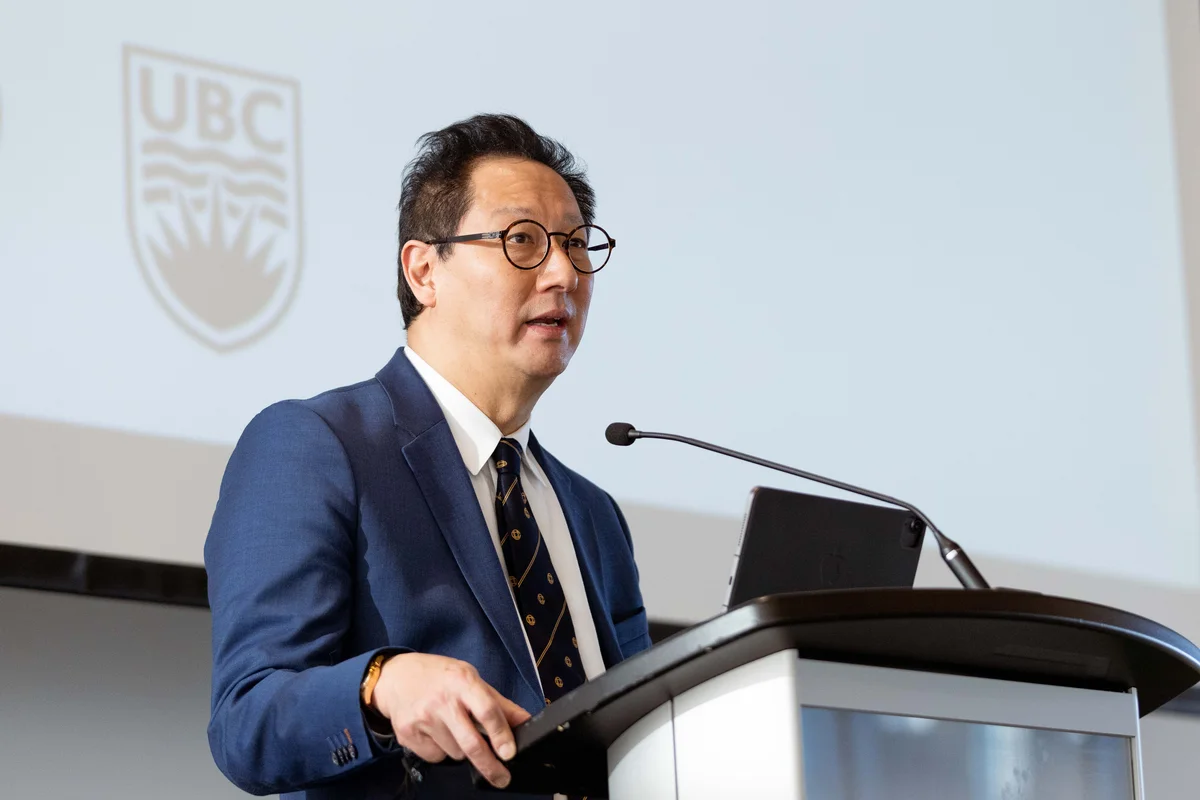 UBC's President and Vice-Chancellor Santa Ono recently announced he'd be coupling up with the University of Michigan this October.
Until recently, UBC students have found themselves struggling to give a genuine fuck about this specific piece of news. They don't really know much about the bureaucratic systems that create and regulate the institution they find themselves in.
Since students don't give a rat's ass about Ono leaving, he said in a UBCBroadcast earlier today that he is rolling out wacky new executive orders since students need to understand that he is "going to be the main character elsewhere" and students should "be happy for him and care instead of being indifferent because it hurts his feelings." 
Since then, students have taken to social media to talk about Ono's new orders. 
Third-year Media Studies student, Minnie Maüz, said "Suddenly, his departure seems super relevant. I care about Ono. He is a cool guy."
The Ubyssey broke down Ono's new executive orders, because we are solid, very good journalists. These are 100% verified truths!
It's getting hot in here…
Ono has issued an executive decree to ban deodorants in all residences until he dips out in October — which is two very sweaty months away.
Ketta Meane, a second-year stinkology student who is an avid elevator user in Brock Commons said in an interview with The Ubyssey, "This has a direct impact on me and others like myself. I mean, the 10 seconds of awkward interactions I have in the lift are bad enough without them now being stinky, too."
The Ubyssey recommends busting out those Victoria's Secret body mists because otherwise you'll be hating yourself the next time you're at The (Arm)Pit.
On Wednesdays, we wear UBC merch
Ubyssey news reporter, Andrea Queefburglar, uncovered in an investigation that Ono has announced that on Wednesdays every student on campus will be required to wear at least one item that features the UBC logo, otherwise they will be expelled and shipped off to SFU
Does this sound like an issue for the fashion police, lululemon stakeholders or for students who'll be forced to stand in long lines at the notorious bookstore? You tell us.
"This is so not fetch!" said Meane as they were carted away in lululemon-branded handcuffs for failing to an wear appropriately-spirited outfit.
Mary and Juana who?
In a shocking turn of events,  UBC will be becoming a cannabis smoke-free campus!
Ono gave us the going away present of taking away the only known cure to winter's inevitable depression, leaving student life a nightmare before Christmas.
Maüz said the marijuana ban doesn't just impact her weed smoking habits, but it also is driving her best friends, who are named Mary and Juana, out of campus. 
"Mary is such a queen, and Juana is a legend. I don't know how I'll do anything without them!"
As much as we love that for the environment and for the healthy population, we have to admit that nothing slaps like getting high on campus and walking through the Rose Garden. 
We'll miss it, almost as much as Minnie Maüz will miss Mary and Juana. 
The Dingbat is The Ubyssey's humour section. Send pitches and completed pieces to blog@ubyssey.ca.