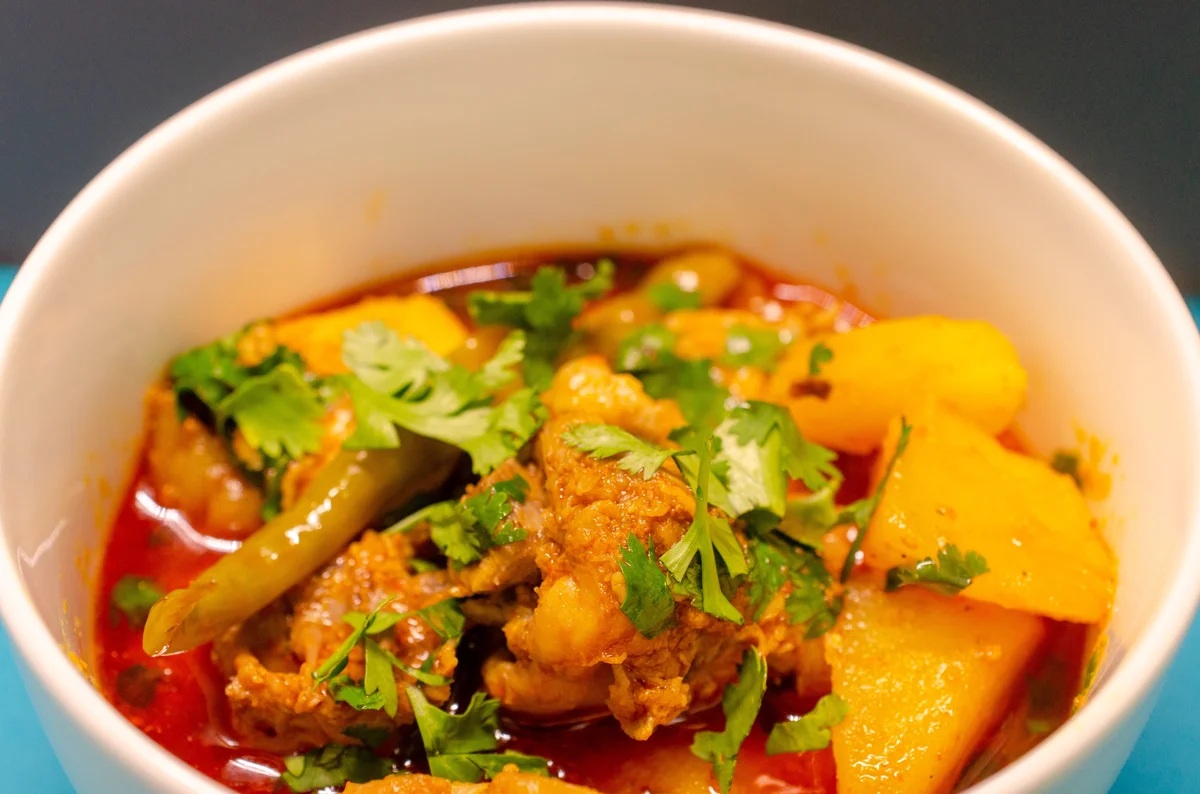 "Amma, I am excited to try this out. Let me call after some time."
I had just put down the phone with my mother and was staring at the paper in my hand with a recipe scribbled on it — my favourite potato curry. I was a tad bit frustrated at the vague measurements she had given me. But having made this recipe many times now, I know that the measurements she gave me are like the experiences in my life — a little imprecise but definitely worth trying out.
Here's that scrumptious recipe and as a bonus, my story as well:
Put some oil in a pan and let it heat.
I am from New Delhi. Coming to UBC has been an ordeal that turned the burner on under my proverbial pan. Think about your family, plan your career, apply and get an admit, leave your job and friends, arrange finances, apply for a visa, get said visa (those who know, know what a hassle it was), look for accommodation, pack your entire room in two 23kg bags, book a flight (inevitably an expensive one owing to the student rush) and land here in Vancouver only to find out that the airline lost all your bags.
The oil is hot!
Put a few mustard seeds and crushed garlic and wait till the aroma fills the room.
Once everything settled down, I started my journey at UBC with orientation week. From working in my cubicle at work to taking a seat in a class miles away, it definitely has been a long journey, both literally and figuratively. I won't lie about the process of adjustment being all rosy, because it wasn't. Meeting so many new people at once is intimidating, especially when you're living with some of those strangers. But the cheesecake at the opening week gala definitely brought us together. I was sizzling and happy, just like your mustard seeds and garlic should be.
Add:

Some chili powder, coriander powder, garam masala, a pinch of turmeric and salt.
Tomato and onion, blended in a 1:1 ratio.

Let it simmer until fragrant.
I met some amazing people here. However, I was set in my own ways too. Sitting in a classroom again and raising my hand to put across my point felt nostalgic. Finding that harmony between the house chores and assignments, all while trying to build a network, took time. But talking to my family back home helped. Learning about how a lot of my peers in the classroom were also in the process of adjusting, like me, was comforting. Today, after three months, I have settled into the flavour of my new life here.
Add: boiled and cubed potatoes, some freshly cut cilantro and a pinch of sugar.
Sugar? Yes. You read it right. When I asked the same question, my mother said, "Kanna, a little bit of sugar enhances the flavour." Isn't it true in life too — that sweetness appears in unexpected places? I felt it on my last day of work, when the relief at finishing the job blended with the sadness of separation from the chai breaks with my teammates. I felt it again during exams, when we celebrated my flatmate's birthday and the sweetness of her birthday cake provided a delicious break from cramming.
And of course, I feel it when I taste my mother's potato curry so far from home, and it tastes almost like hers even though I eyeball all the spice measurements.
Well, your curry is ready!
I hope you enjoy the curry, and enjoyed getting to know me. After all, I do have a currysmatic personality.